Student Belonging Pick-Up UPDATED 5/17!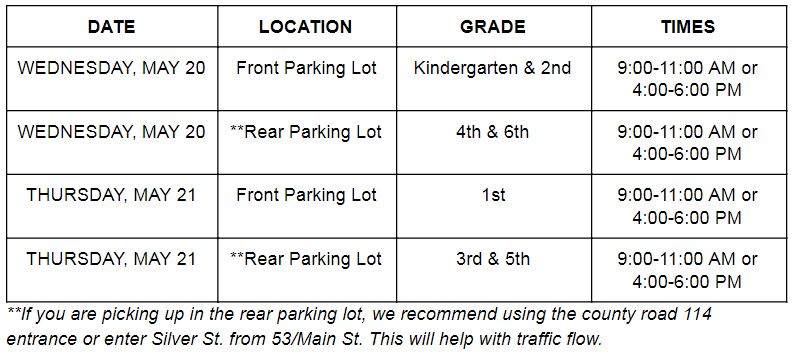 Prior to Pick-Up
Please put any items (library book, classroom books, etc.) that need to be returned to the school in a closed disposable bag (gallon Ziploc type or grocery bag) with your child's name clearly marked on it. Place the bag in the back of your vehicle for staff to remove.
Procedure
Watch for signs indicating the flow of traffic. We ask that you please stay in your vehicle.
Pull up to the pick-up area
Give the child's name
Pop trunk or open hatch
School staff will put your child's belongings in your vehicle and retrieve any items to be returned. (Student belongings will be in a black trash bag.)
Staff will give a thumbs-up when you are free to exit the parking lot.
Look for a coupon to enjoy a sweet Dairy Queen treat when you return home! (This is our gift from the KES staff for an awesome job of navigating our end of year schooling.)
Note: If you have a child in more than one grade level, you will need to drive to each of the designated locations.
K and 2nd Grade (5/20)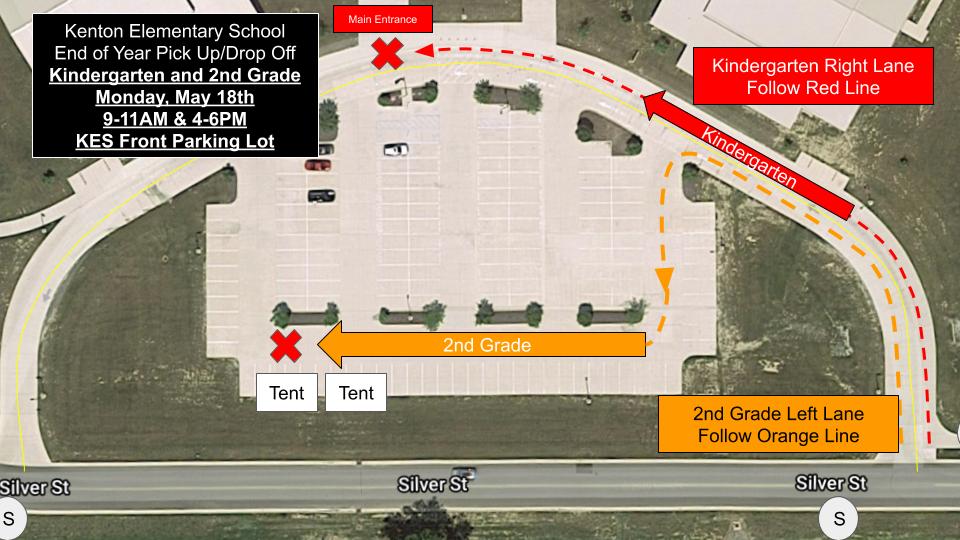 4th and 6th Grade (5/20)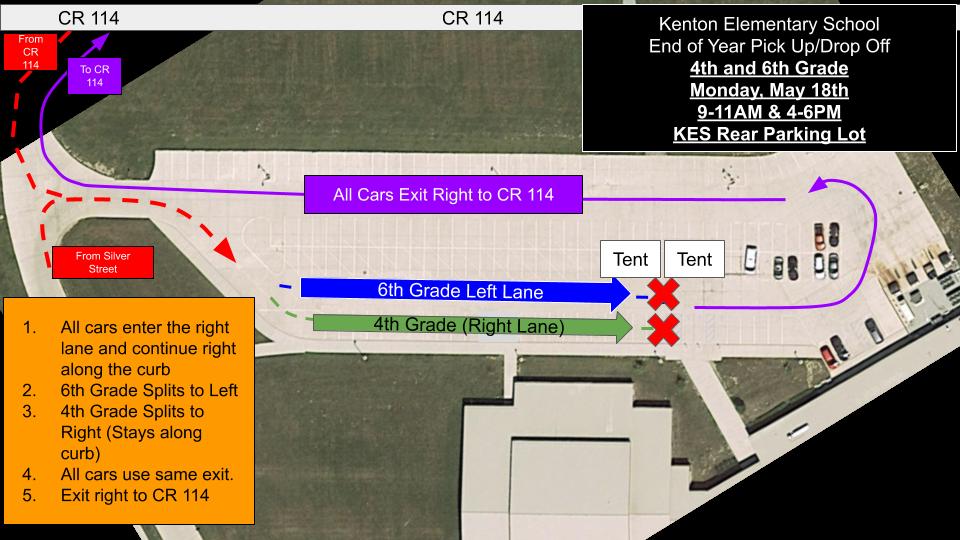 1st Grade (5/21)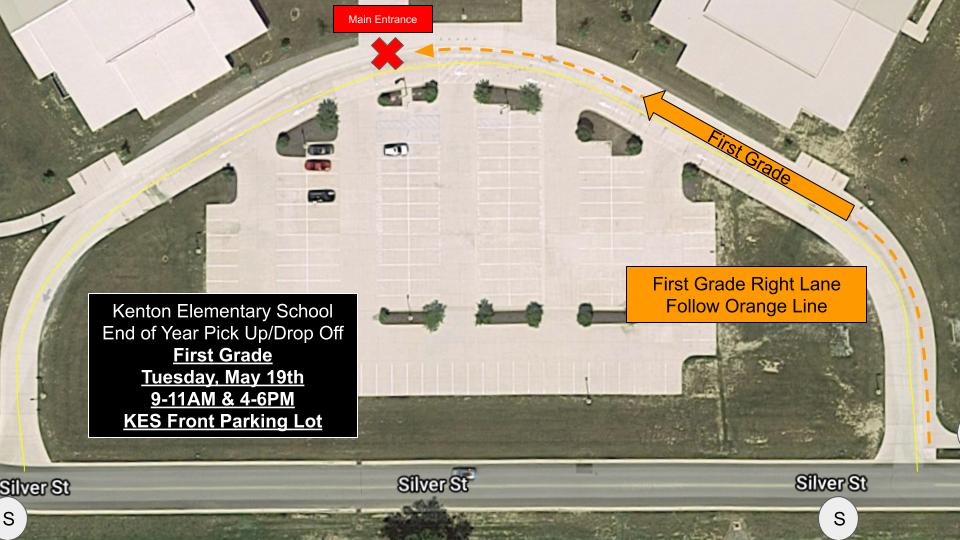 3rd and 5th Grade (5/21)