Kenton Top Twenty took home two awards from Ada Music Feast on Saturday. Top Twenty took home awards for Best Choreography and Best Band. Additionally, performers Noah Ketcham and Britton Bell won best performer awards in the group.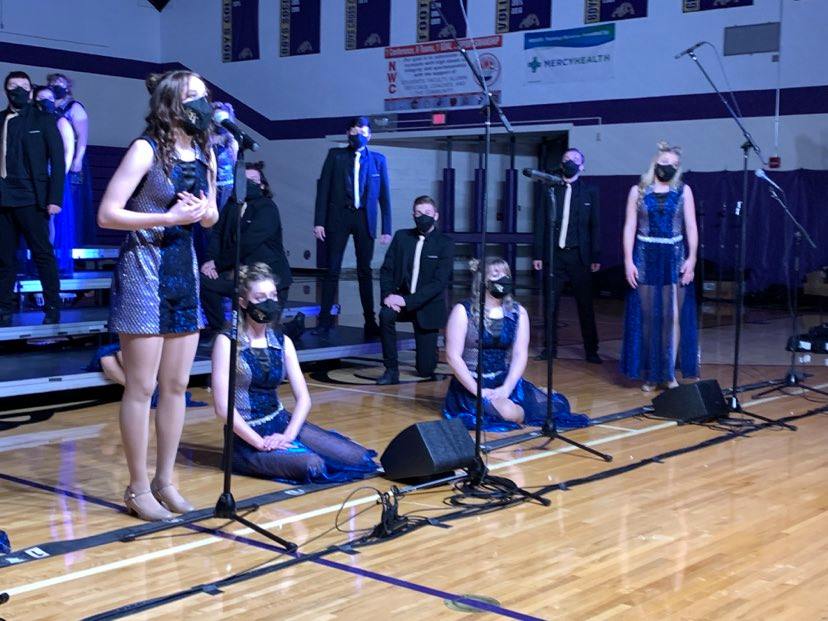 "We are incredibly proud of Top Twenty, A-Company and the Stage Corps and all of the hard work the students have invested this far," said Todd Daquino, Kenton Top Twenty Director. "This year's season is drastically shorter due to the COVID-19 pandemic. Our students have risen to the challenge and that hard work is paying off."
The event, traditionally held in November but rescheduled because of the pandemic, was held in an exhibition style where groups were not scored against each other.
Top Twenty will compete again Saturday, March 6th at the St. C Division 3 Show Choir Invitational in St. Clairsville Ohio. Top Twenty is set to take the stage at 11:20 am. The competition will be live-streamed online with a link to be announced on the Kenton High School Music Department Facebook page at a later date.