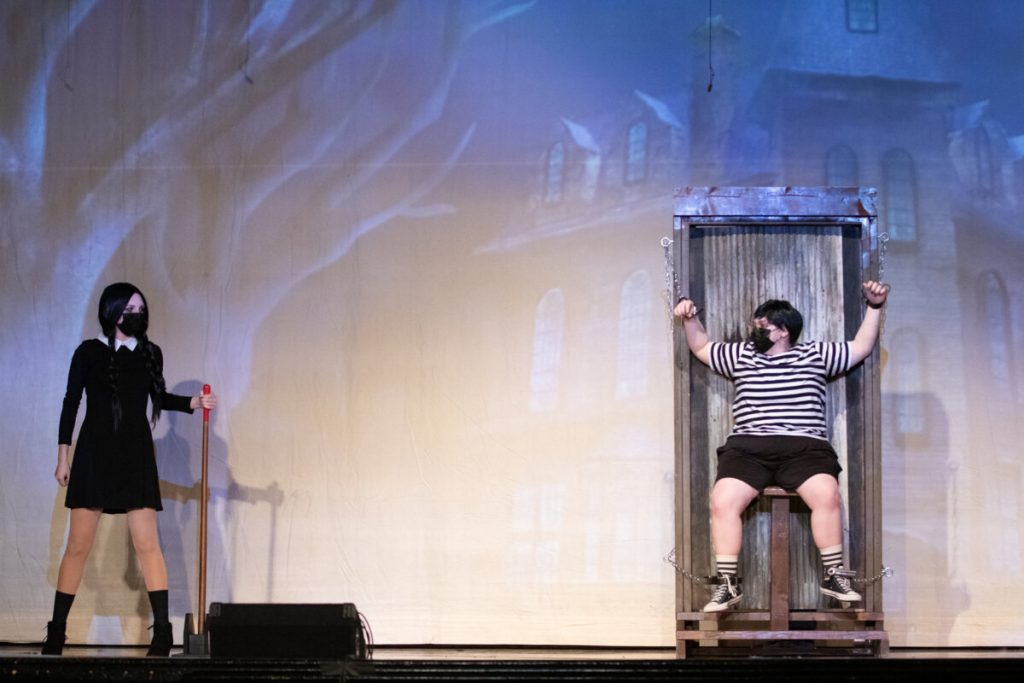 This spring, Kenton High School's Vocal Music Department staged a safe performance of The Addams Family: Quarantined — a dramatic concert version of the musical rewritten through the lens of the COVID-19 pandemic, complete with socially-distanced stage directions.
"I'm so proud of our cast and crew that worked hard to put on an entertaining production while wearing masks and ensuring we kept our community safe," said Todd Daquino, who directed the production. "Live theatre is an important component of our arts education, and our students have a lot of fun in the process.
The production took home the top county award for, Creative Costuming which was directed by Phylissa Daquino and Staci James.
The company won the Best Ensemble award for the number "Crazier Than You."
The production won Best duet for the number "Pulled" performed by Wednesday Addams, played by Abby Cyrus and Pugsley Addams, played by Samantha Lowe.
Gage Buxton — who played Uncle Fester — won the Best Male Comedic Performance award.
In addition to Daquino's direction, the production was choreographed by Zack Triscari, lit by Derryck Menard and sound was produced by Kolt Buchenroth.