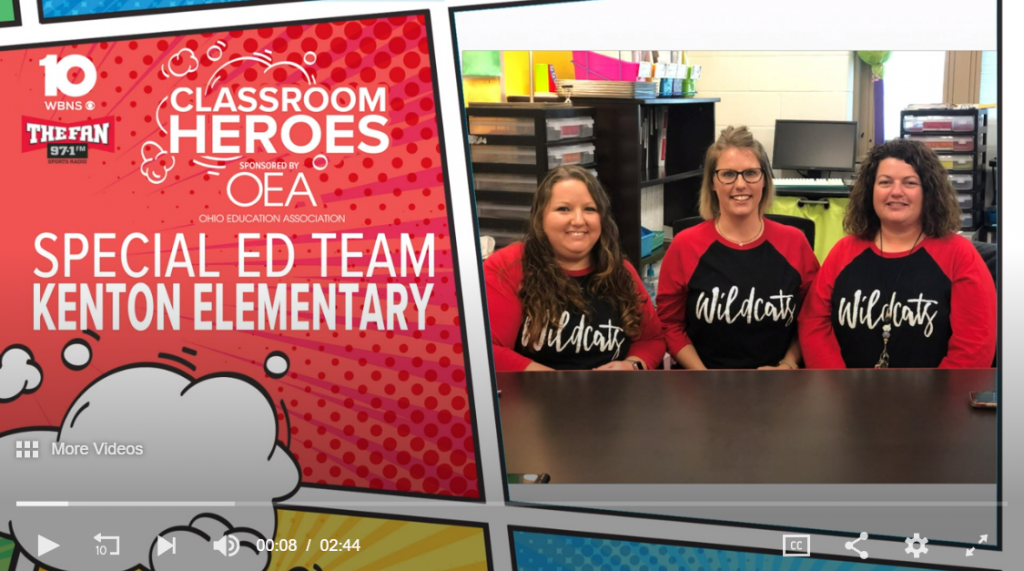 Nikki Wallace had never heard her son Aydan say, "I love you." But, that was before he met Brandy Cox, Autumn Brown and Amy Brown. 

This trio of special education educators at Kenton Elementary School helped Aydan to blossom.

The 10-year-old went from communicating with picture cards to using sign language and now a special communication device. He can even verbally tell his mother that he loves her.
Source: Classroom Hero | Kenton Elementary's trio of teachers | 10tv.com