On Wednesday, January 12, 2022 approximately 600 students from 11 surrounding schools attended the Business Professionals of America (BPA) Regional Leadership Conference at Ohio Northern University to compete in their respective competitions. Approximately 80 students from the Kenton and Ohio Hi-Point/Kenton chapters competed at the event .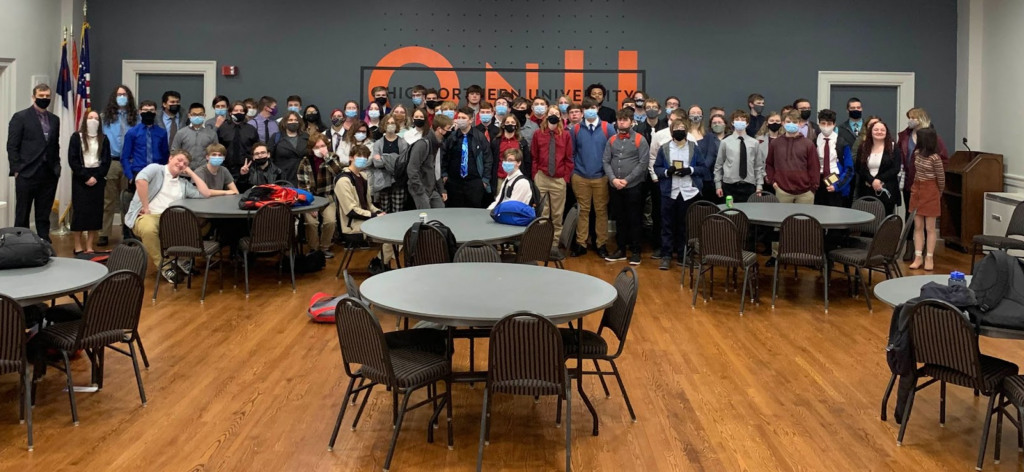 Thirteen students from Kenton High School qualified to compete at the BPA Ohio State Leadership Conference – with some students earning multiple opportunities.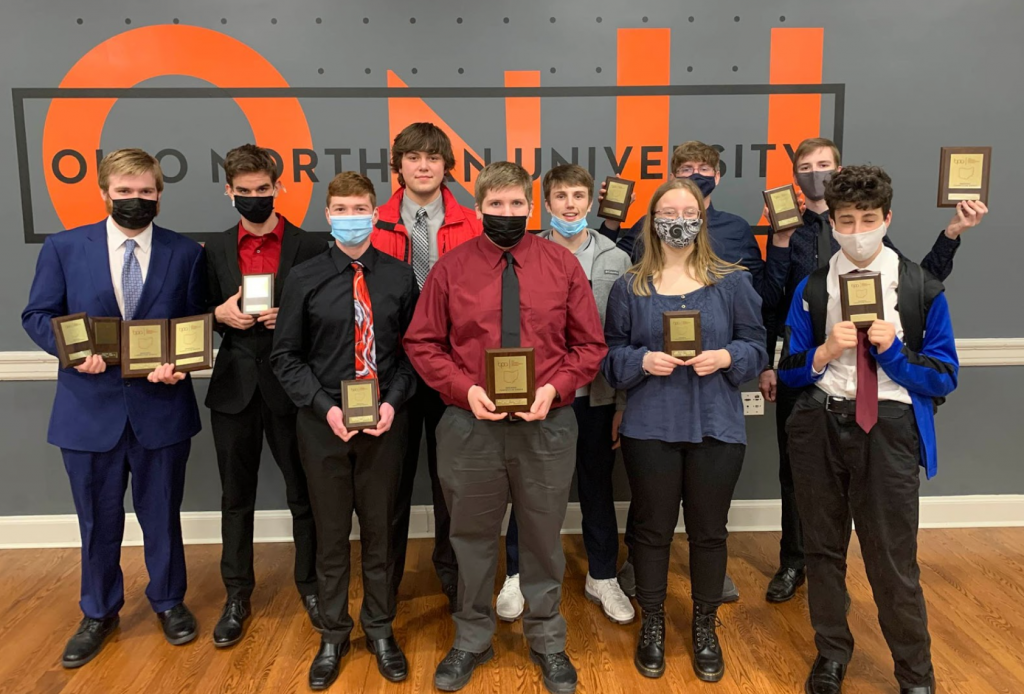 Eleven KHS students traveled to Columbus, Ohio on Thursday, March 10, 2022 to attend the BPA Ohio State Leadership Conference for competitions.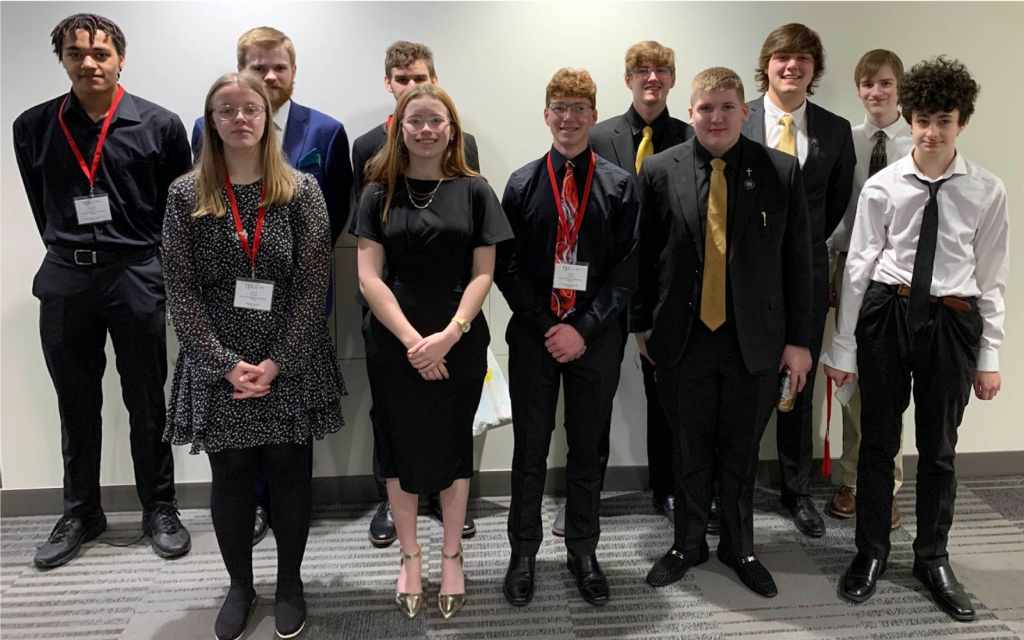 BPA Ohio Association is highly competitive as it is the largest association in the United States. Students that earn the opportunity to compete at the State Leadership Conference have achieved a very high honor.
On Friday, March 11, 2022 Kenton High School was honored to have 7 students called on stage to be recognized as ranking in the top 10 – each of them receiving medals for their achievements.
Emma Mulligan, Legal Office Procedures
Nate Compton, Python Programming
Alex Cole, Fundamentals of Web Design
Kaylee Adams, Grady Baum, Andrew Fox, Gunnar Stout, Small Business Management Team
Nate Compton earned 3rd place in Python Programming  and Emma Mulligan earned 5th place in Legal Office Procedures. Both students have been invited to participate at the BPA National Leadership Conference in Dallas, Texas in May.