Kenton High School Senior Abi Temple entered her senior year wanting to take an activity off her plate as college applications loomed and academics were a focus. Having incredible success on the soccer field and on the stage, Temple decided it was best to part with the sidelines and hung up her pom poms and cheerleading uniform. But, she just couldn't stay away from the football field.
"It just became this joke of 'Oh, Abi, Go kick for the football team,'" said Temple.
She approached head coach Zach Turner about doing just that.
"Anytime you can add someone that's gonna help us, it's a no-brainer," said Turner. "Then, when you can add a great kid, it's a definite no-brainer. Abi is both of those things."
Being a female in a male-dominated sport hasn't scared Temple away from the game.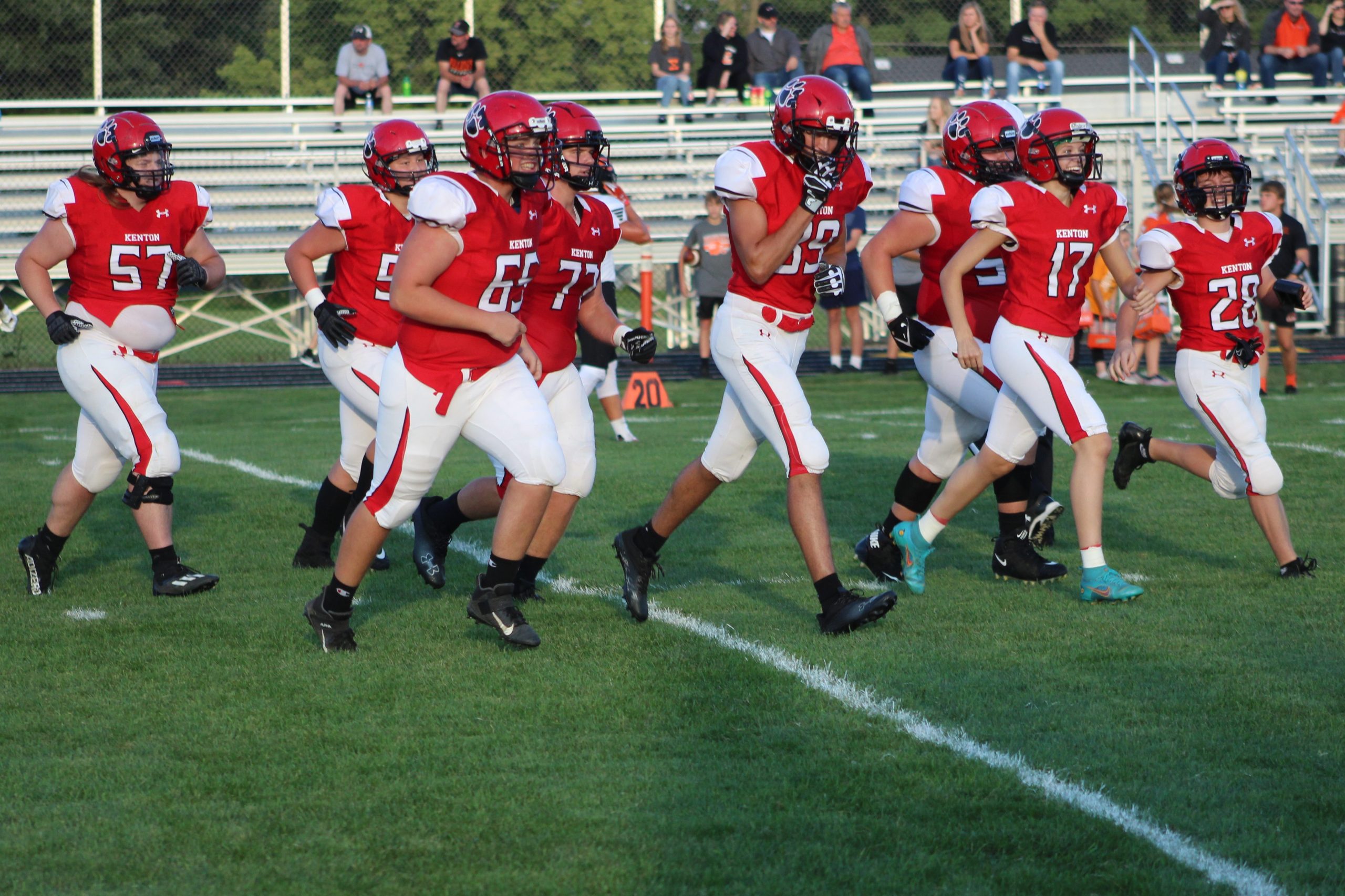 "It was really different at first. Every team I have ever been on is obviously all girls. It was a little intimidating. But, I already knew and had been friends with several of the guys
Naturally, Temple was concerned about taking a beating on the football field.
"I made a joke about getting hit," said Temple. "They're like 'No. We're not letting you get hit.' They've been really supportive. They've almost become my little brothers."
Temple made history as the first female to score a point for the Wildcat football team during Kenton's matchup with Elida on August 26th at Robinson Field.
"Well, we scored and it hit me that I had to go out there," said Temple. "I just kept telling myself that I just had it to get it through. I can't let the team down because I'm here to help them."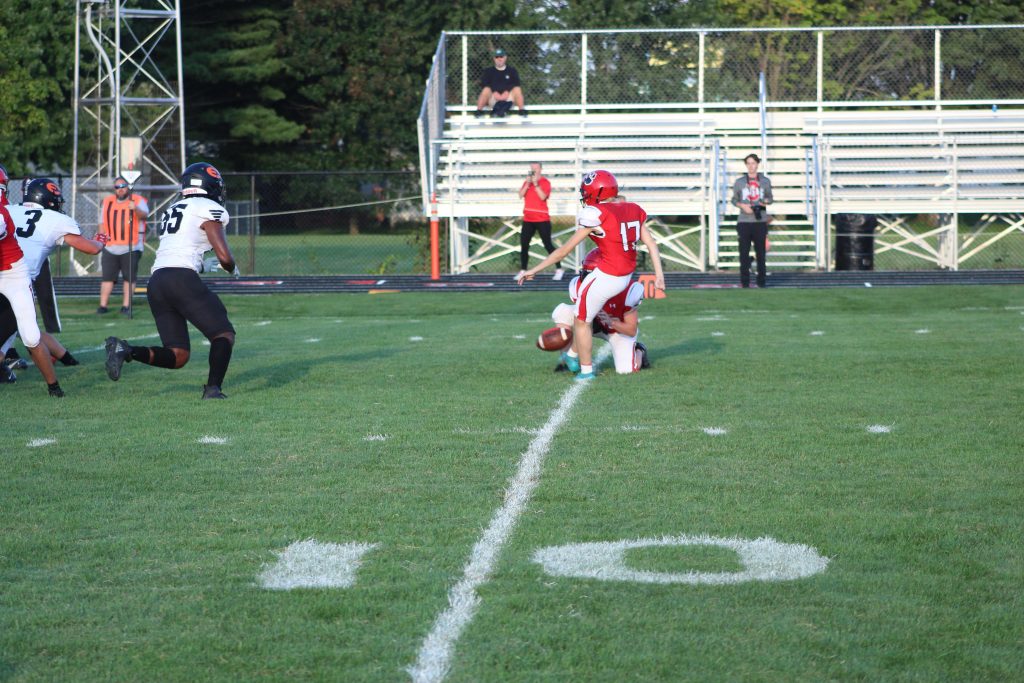 She 'just got it through' twice that game.
"It was an adrenaline rush, honestly," said Temple. "It was a really great feeling."
The really great feeling extends off the field after the game when Temple is approached by her squad of fans…young girls watching from the stands wearing Temple's number.
"I didn't expect any recognition for this at all," said Temple. "I just wanted to kick for the football team. But, these past couple of games, little girls are coming up to me asking for pictures. It makes me tear up. It means so much to me that they look up to me like that. I just want to perform my best and be the best person I can be for them."
The team's acceptance of Temple leaves Coach Turner proud of his athletes.
"We have really good kids. I think their acceptance of Abi is a testament to who they are and how they take things on," said Turner. "Abi adds value, and that's how we see it and how our kids see it. She's a great, very talented person. From music to being a student-athlete, she's the kind of kid you want your young daughter to grow up to be. I'm very appreciative of what she does for us and her willingness to help out."
Temple and the Wildcats are back in action on October 14th at Shawnee.