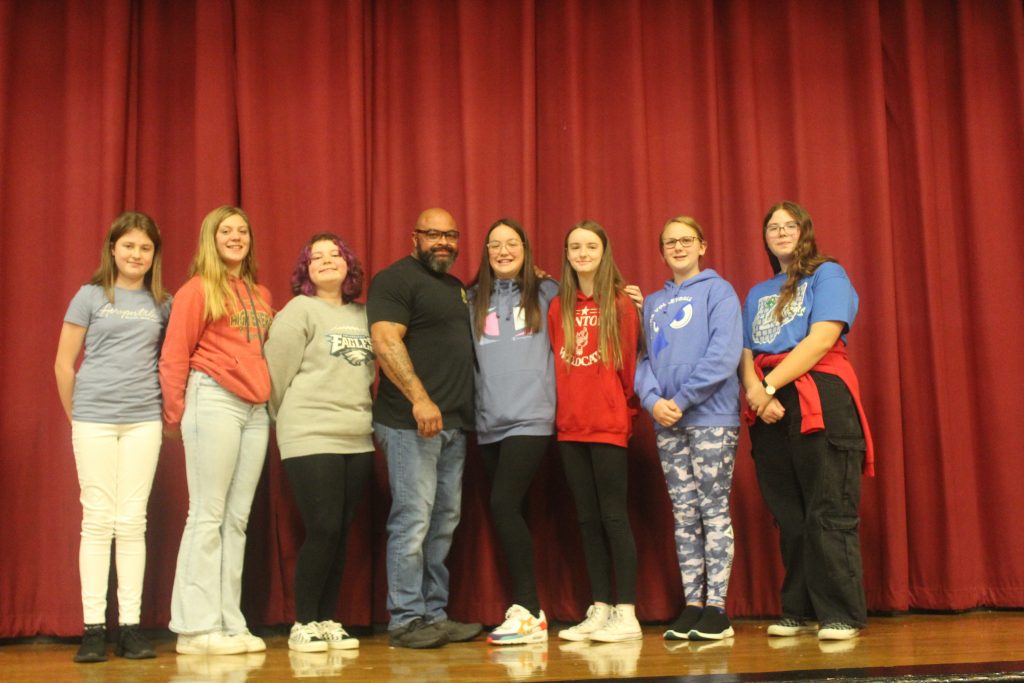 Kenton Middle School students welcomed US Army Airborne veteran Chad Smith who shared his experiences in the US military. Kenton Middle School trumpet players Mason Reffner and Kylee Kavanaugh played taps throughout the halls of the school.
Students were then joined by Jeff Brown and Jessica Osborn of the Amvets who visited with students during lunch.
The KMS Student Lighthouse Team organized all the events.