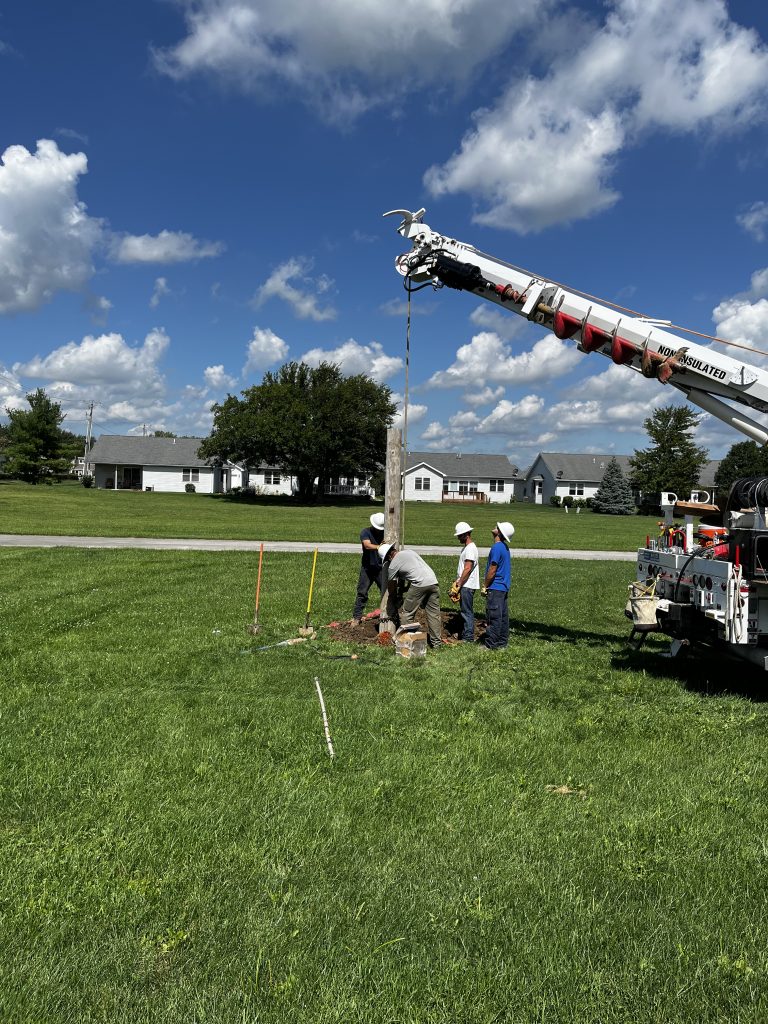 Kenton High School's JROTC is thanking AEP Ohio in Kenton for installing a One Rope Bridge training site for the Raider team. 
Zach Wolowicz, Justin Crossman, Todd Sherman, and Ashtin Frey brought their truck and installed two telephone poles for the team to train on at the High School campus. 
"Having the site so near saved the team an hour of training time every day and enabled them to become highly proficient in building a One Rope Bridge which is usually the highlight of any Raider competition," said LTC Chris Fournier, JROTC Instructor.
The Raider team is Kenton's first in over a decade and have performed well across Ohio.