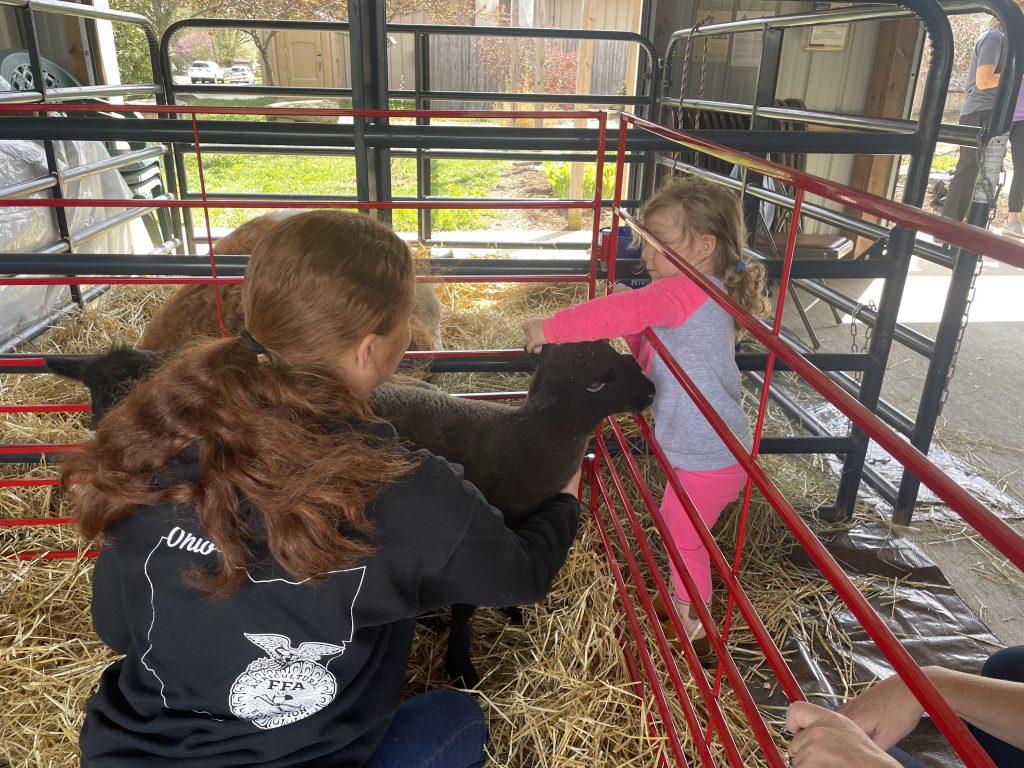 Kenton-OHP FFA Members put on their annual petting zoo for students at Simon Kenton School. There were 11 animals including Rabbits, Goats, Pigs, Cattle, Horses, Poultry, and Lambs.
"Our members really enjoy this event," said Julia Hicks, Kenton-OHP FFA Advisor & Agricultural Educator. "They love seeing the Simon Kenton student's faces light up when they see the animals."
The FFA Members taught over 60 students about agriculture while the students were able to pet the various animals.