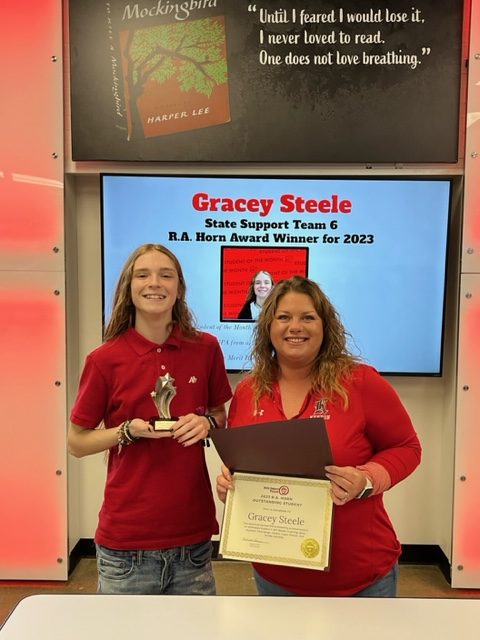 Gracey Steele was awarded the R.A. Horn Outstanding Student Achievement Award 2022-2023 by the state support team Region 6. KHS teacher, Leslie Cochensparger, nominated Gracey.
"The state support team Region 6 serves schools in 7 counties, making Gracey's selection even more special," said Mike Leddy, Director of Student Services at Kenton City Schools.
Steele will represent Region 6 at the state awards event in Columbus. She will be 1 of 16 students eligible for the state award.