Micheala Grindell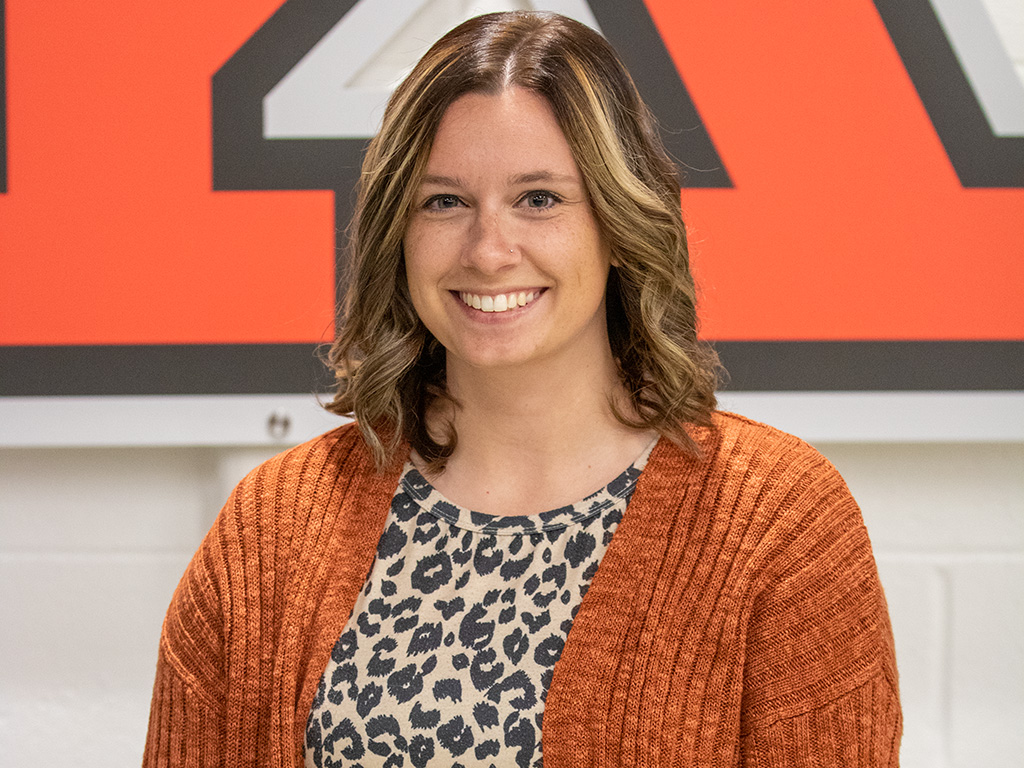 Micheala is joining the KES Staff teaching 3rd grade. She is from Dunkirk and attended Hardin Northern High School where she graduated in 2016. She then pursued her passion for education at OSU Lima, where she earned her degree in 2020. This is her second full year of teaching and her first time in a traditional classroom setting. She loves to work with students and watch them grow and develop. She is excited to be close to home with her family and to be a part of the culture at the elementary school. In her spare time, she enjoys going on walks with her family and playing with her Cricut, a machine that can cut and design various materials. She is married with two boys, who are two and a half and eight months old. She is a dedicated and enthusiastic teacher who strives to make a positive impact on her students' lives.
---
Jacob Cowan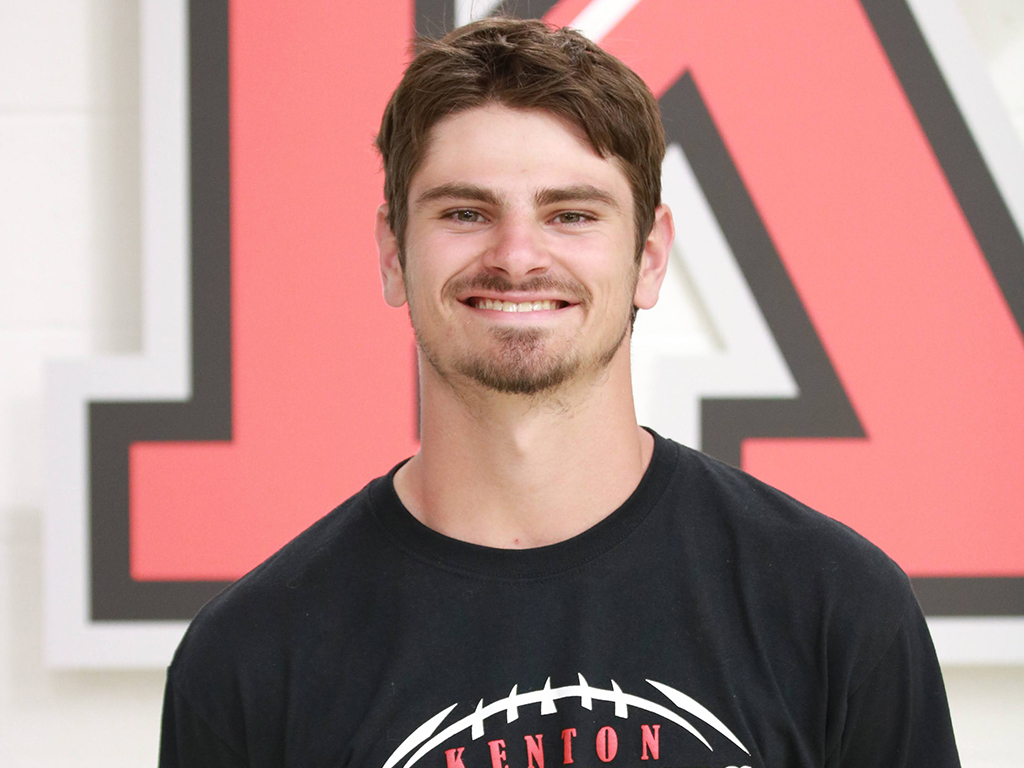 Jacob joins the KHS staff as a science teacher, focusing primarily in Chemistry & Physics. In addition to his teaching duties, Jacob coaches 8th Grade Football. He got into education to help extend my knowledge to the next generation.
His goal is to have the students want to enjoy coming to class and to be able to learn at the same time. Jacob is excited to be a Wildcat because it is the next chapter of his life. He is excited to meet new people who share the same goals as me. Some of Jacob's hobbies include working on his Jeep, working out, and hanging out with friends.
---
Brianne Greer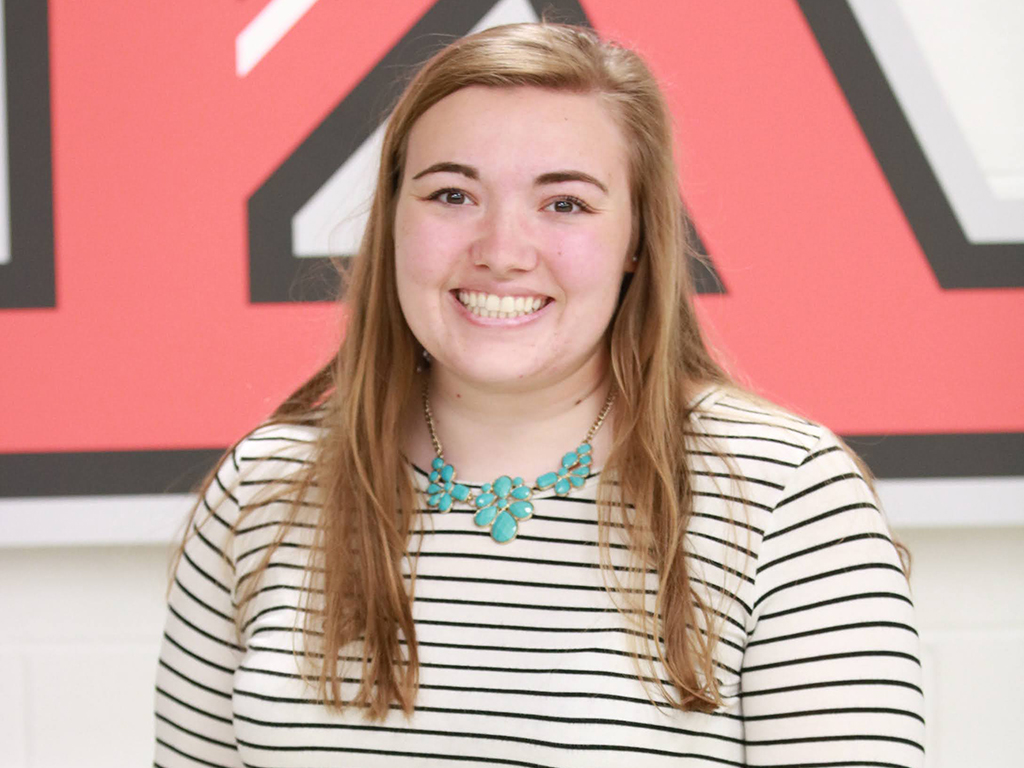 Brianne joins the KES staff as an Intervention Specialist. She is from Findlay and is a graduate of the University of Findlay. Her childhood dream was to become a teacher while she helped her mom prepare her classroom and grade papers.
In her spare time, Greer is an avid reader, dog lover and enjoys crocheting, crafting, and spending time outside.
"I am looking forward to this next chapter in my life and putting what I have learned about the profession into action while sharing my passion with KES Wildcats!"
---
Jessica Barnt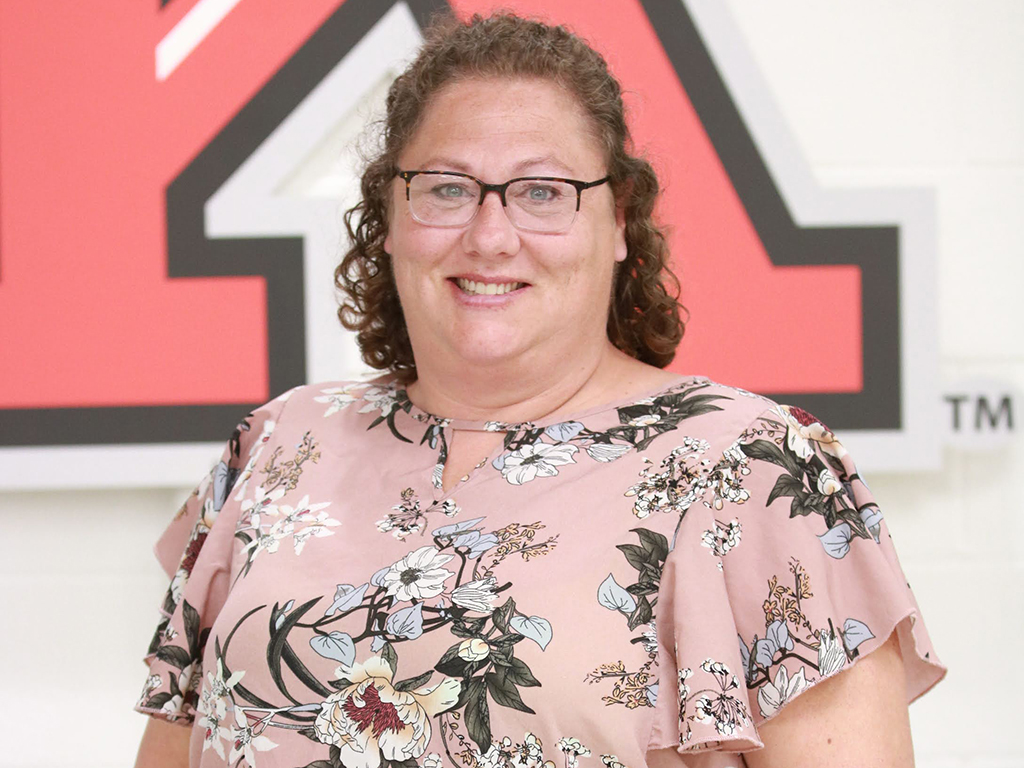 Jessica joins the KES staff as an Intervention Specialist. She has been married to her husband Dan for 15 years. They have five daughters. She has been in education for five years.
"I fell in love with special education and that is why I am now working towards my master's," said Barnt.
She started in education as a volunteer in her daughter's classroom. Things moved from there to an assistant teacher and then to a lead teacher.
In her spare time, Jessica enjoys photography and watching her kids play sports.
---
Alley Gonzalez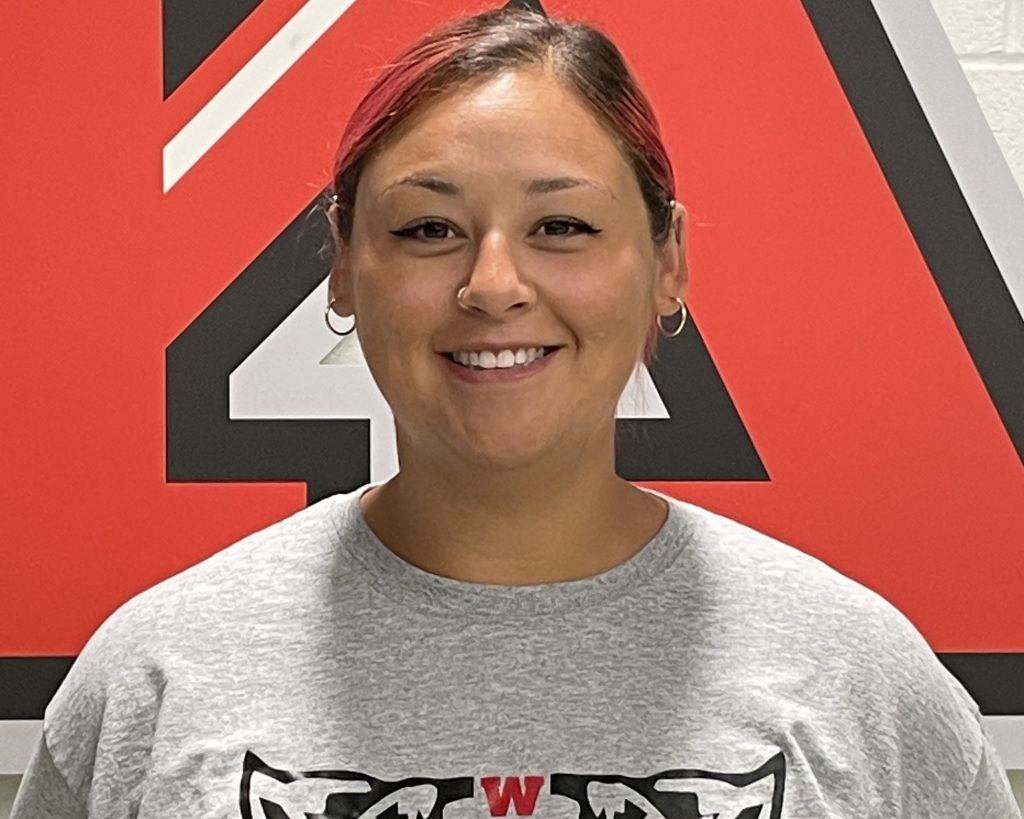 Alley Gonzalez started at Kenton City Schools as a Substitute Educational Assistant and is starting this year with her own classroom!
"I'm a proud graduate of The Ohio State University. The first in my family to graduate from college," said Gonzalez. "I love buckeye football and fall time on campus spending time with friends and family. When I'm not at work you can find me traveling back to my home town to visit family. Family is the most important thing in my life and I thank god for them every day!"
"Becoming a Wildcat is like joining a new family. I feel at home and so welcome! I can't wait to see what this school year will bring!"
In her spare time, she enjoys what she calls "The Three F's!" Fall, Food, and Football!
---
Mitchell Walls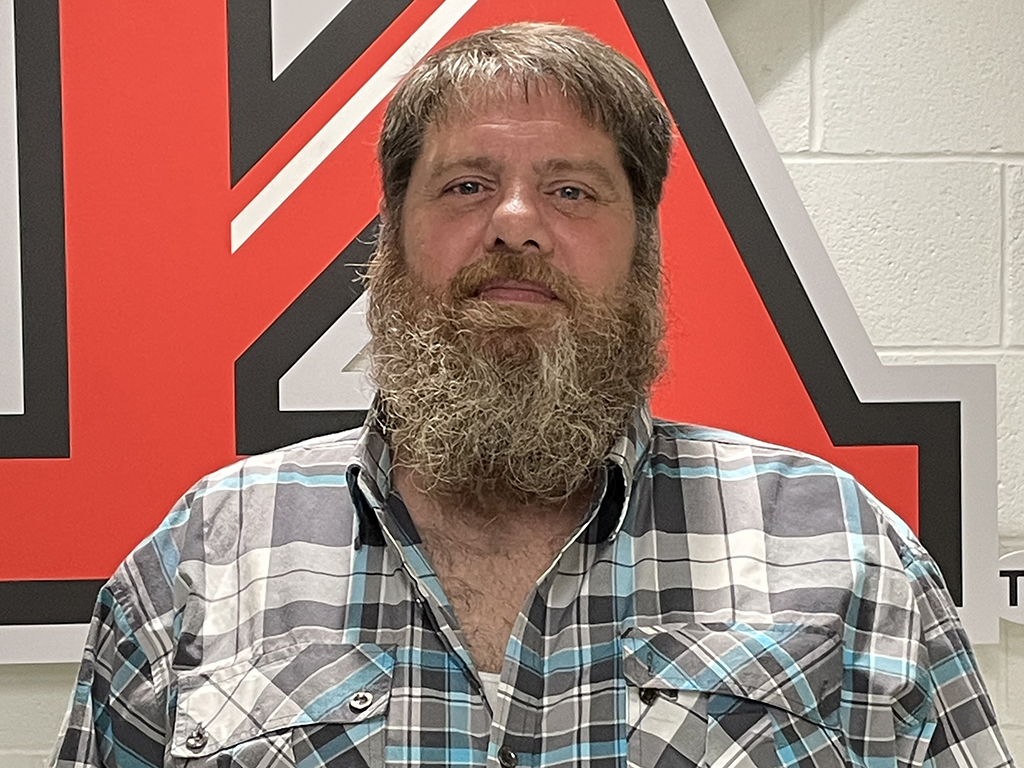 Mitchell Walls joins the Bus Driving staff full-time. He previously has been a substitute driver.
---
Kevin "Chad" Burton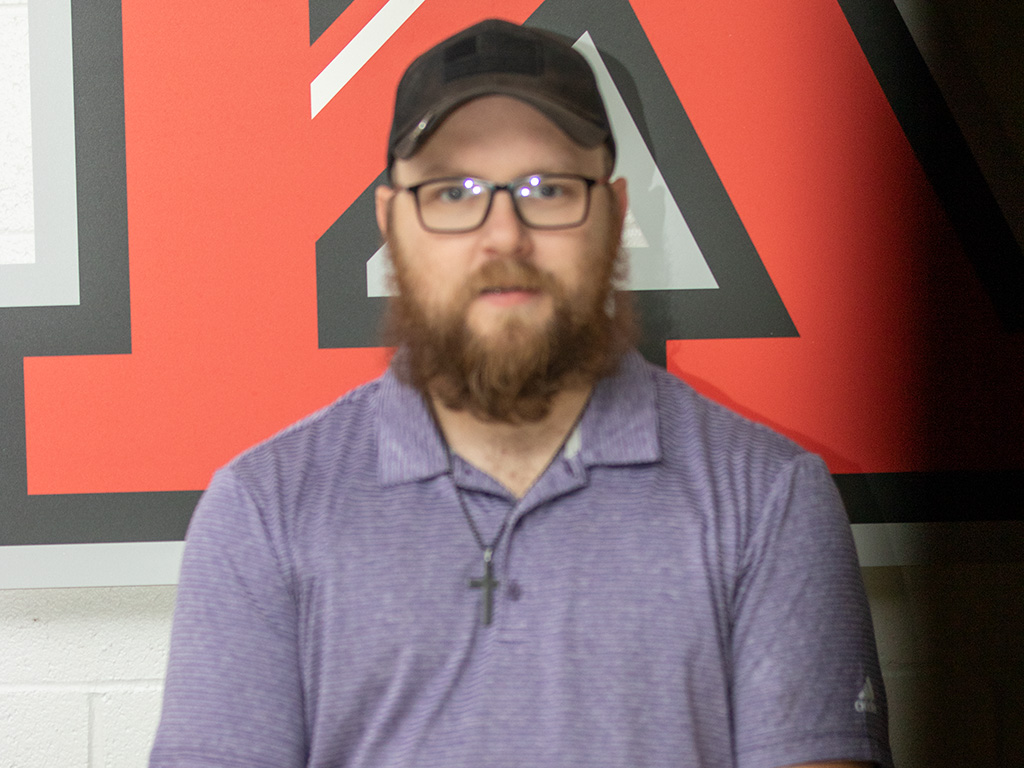 Chad Burton is a 2007 graduate of Kenton High School. Burton joins the staff at KES as a 2nd shift custodian. He married his high school sweetheart Jessica and they have three children, Keegan, Kierston, and Jase. He is excited to return to being a Wildcat because he loves the people!
In his spare time, he enjoys playing Cornhole, golf, disc golf, bowling, and fishing.
---
Russ Cummins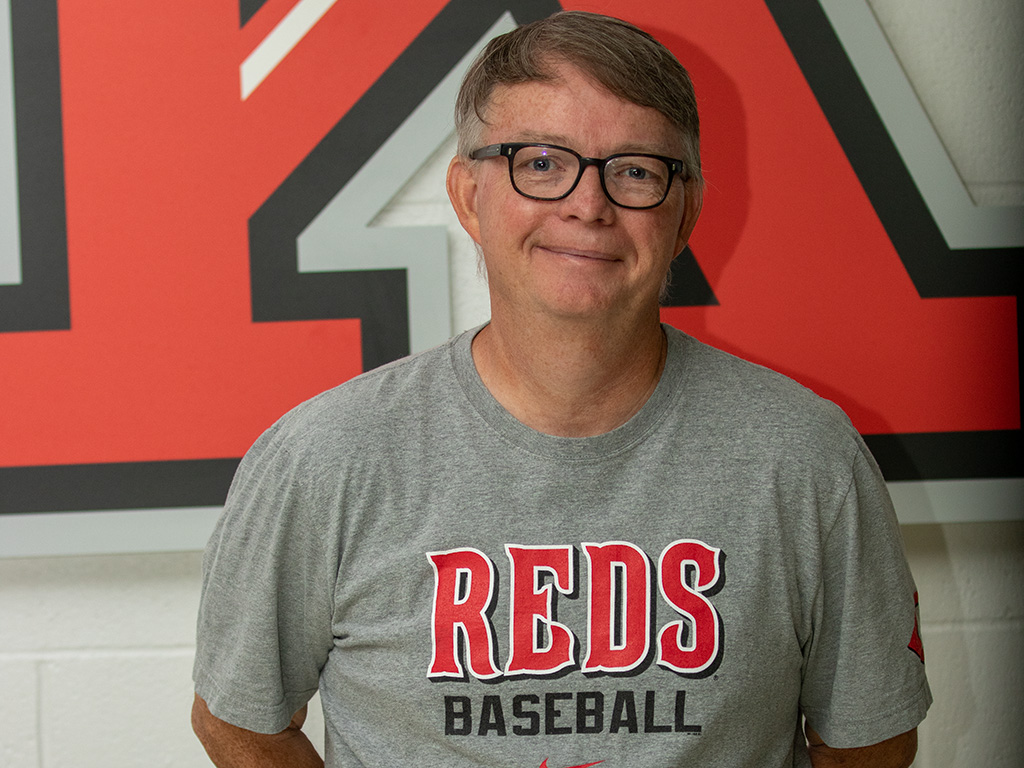 Russ Cummins is a 1981 graduate of Kenton High School and is joining the KES staff as a 2nd shift custodian. He is excited to become a Wildcat again because of his love for his school and hometown. Russ is married to his wife Sherry and they have two daughters.
In his spare time, Russ enjoys rooting on the Cincinnati Reds, Bengals, OU Bobcats, BGSU Falcons, and Ohio State Buckeyes.
---
Tori McDaniel
Tori is a passionate and dedicated Educational Assistant in A Pod who loves to inspire and empower her students. She grew up in Logan, OH, a beautiful town surrounded by the natural wonders of Hocking Hills. She is a proud mom to Issac, a police wife, and an animal lover. She got into education because she wanted to make a difference in the lives of young people and help them achieve their full potential. She is excited about being a part of Kenton City Schools because she believes in the vision and mission of the district and wants to contribute to its success. In her spare time, Tori enjoys fostering dogs for Canine Collective Rescue, volunteering as a cheer coach for Kenton Youth Cheerleading, helping out with Upper Sandusky Soccer, and doing crafts, scrapbooking, and baking. Tori is looking forward to meeting her students and having a wonderful year together!
---
Sonya Drumm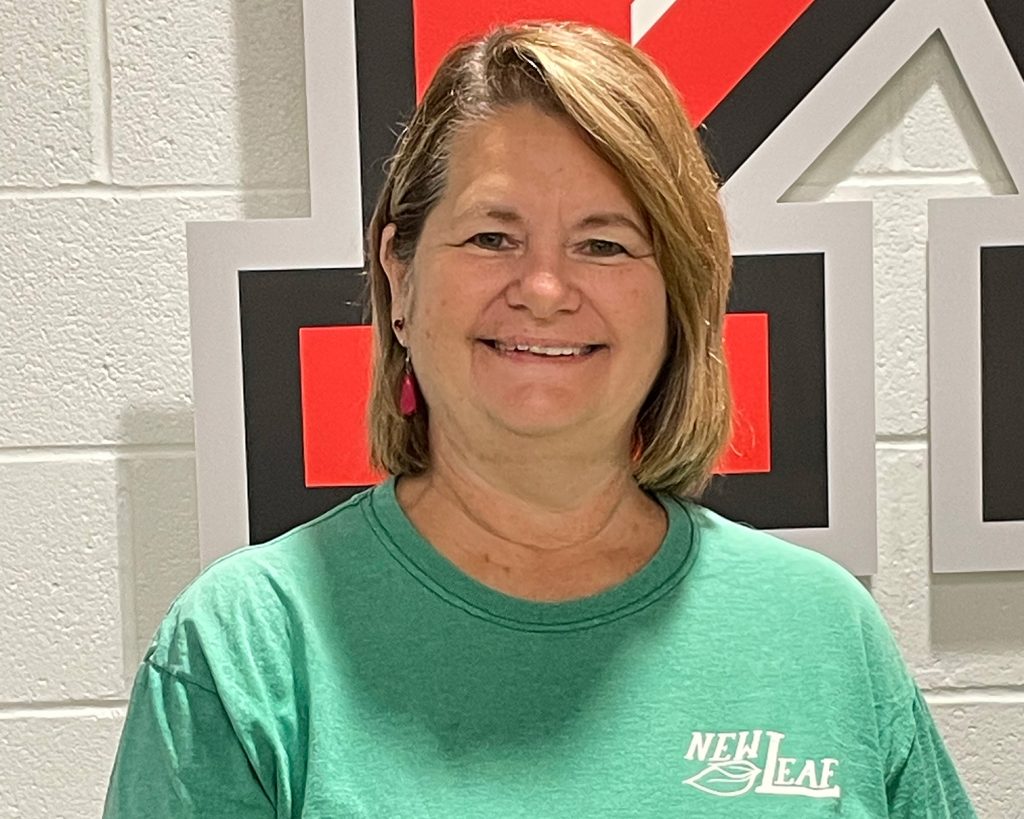 Sonya grew up in Forest. She attended Owens Community College and Bowling Green State University, where she studied to be an Intervention Specialist. She is a wife, mother, grandmother, great-grandmother, and pastor's wife. She also works at New Leaf Garden Center. She is easing into retirement after leaving a job managing an insurance agency. Sonya got into education because she drove a bus for Riverdale Local Schools for 15 years for health insurance. She enjoys working with children and helping them learn new skills and knowledge. She is excited about being a part of Kenton City Schools and hopes to make a positive impact on her students. Sonya's hobbies include gardening, taking trips, and spending time with her family. She loves to travel and explore new places and cultures. She also likes to relax and enjoy nature in her backyard.
---
Tiffany Long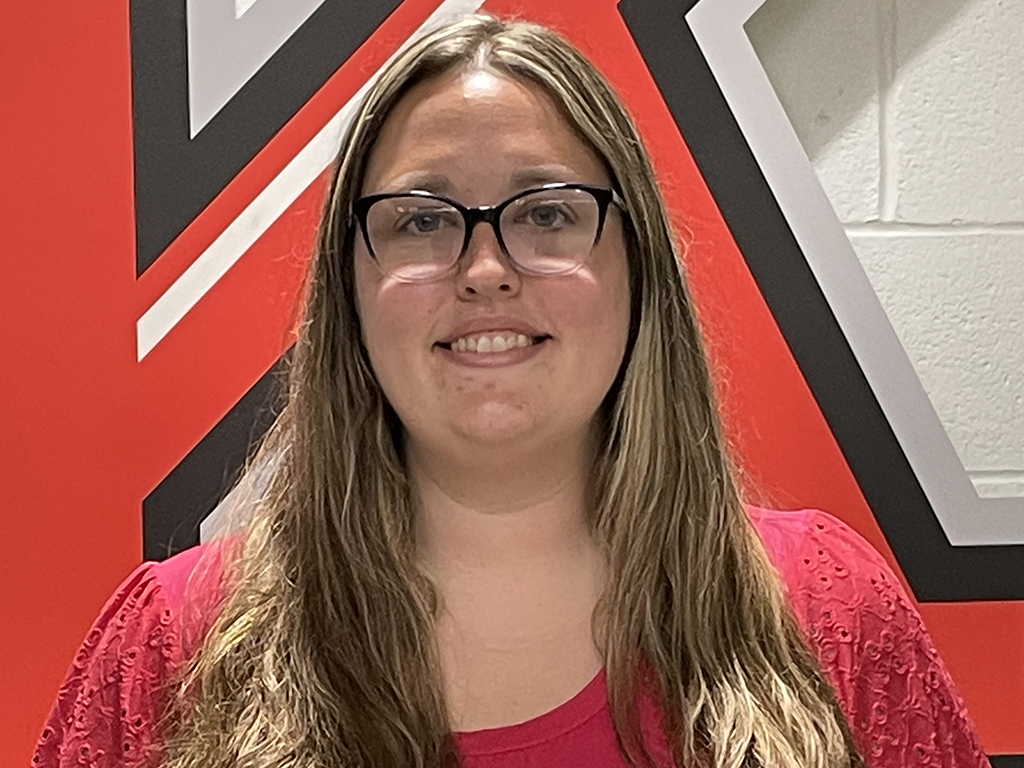 Tiffany Long is a 2009 KHS Alumni that is joining the teaching staff at KES in D Pod. She earned her degree from Ohio State in 2019. She has taught at Hardin Community School and North Middle School in Lima. She and her husband Jacob have three kids who are also KES wildcats. She says they keep her busy with their hobbies – wrestling, dancing, and visiting our Kenton parks.
---
Dustin Furr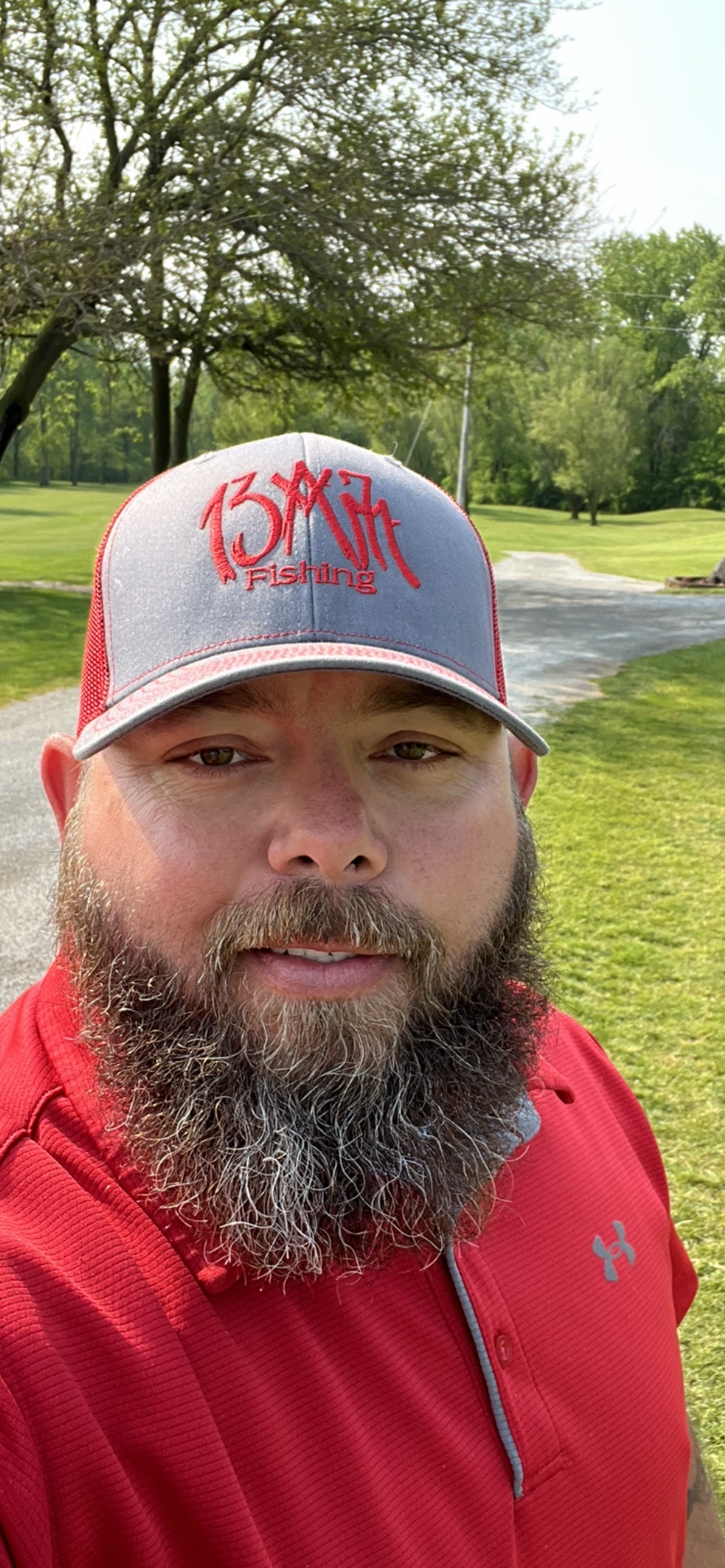 Dustin Furr is joining the maintenance team. He is married with 3 children. He got into education because it is an awesome opportunity and is excited about being a part of Kenton City Schools because he has always been a wildcat. His hobbies include hunting, fishing, and just about everything outdoors.
---
Brooke Strain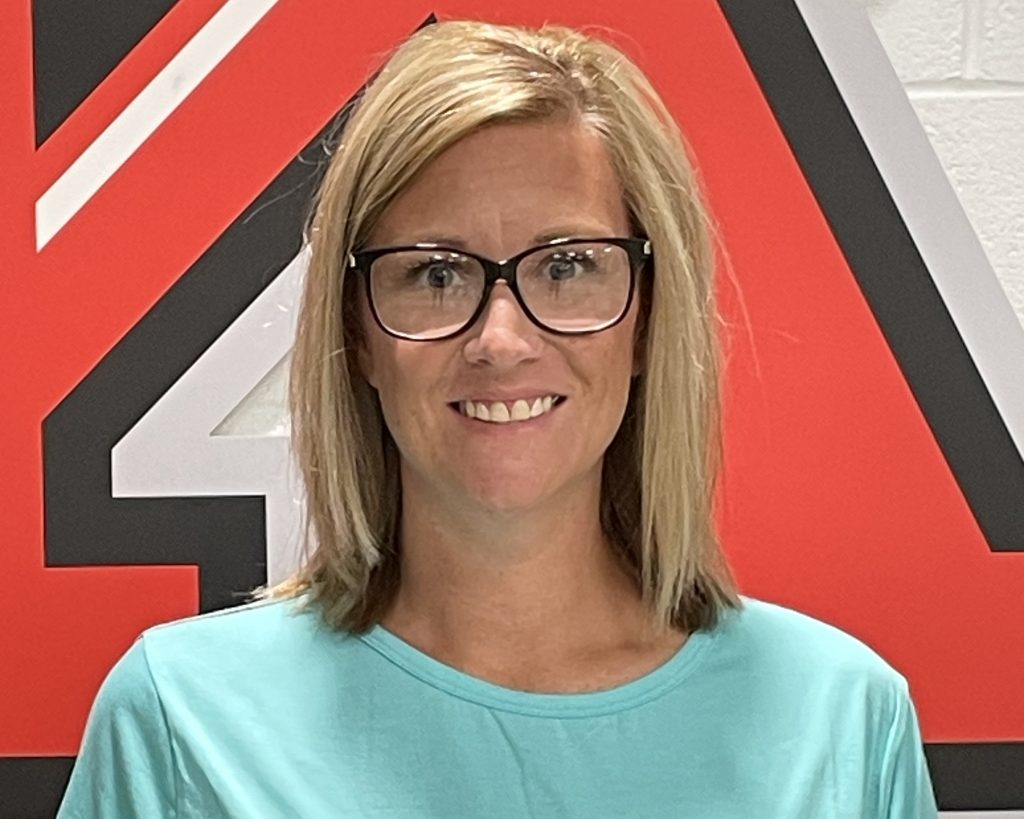 Brooke joins the KES staff as an Educational Assistant from Alger. She is married to her husband Nick and they have 2 kids. Mila who is 10 and Shaun who is 7. She got into education because she loves kids! She is excited about being a part of Kenton City Schools because so far it has been a very welcoming atmosphere! Her hobbies include showing and raising beef cattle. She grew up doing it and now she's passing it down to her children. They spend many hours in the barn and showing cattle. The barn is her happy place!
---
Chelsey Holland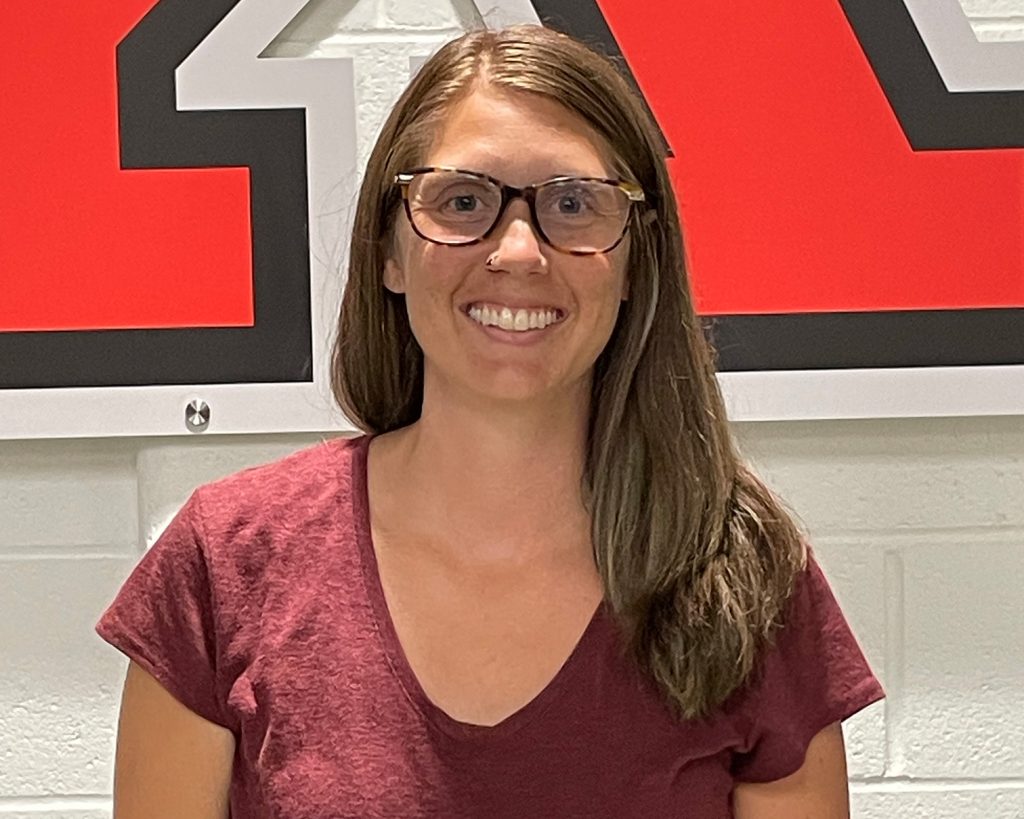 Chelsey Holland is joining the KES staff as an Educational Assistant. She got into education because she loves helping and enjoys being around kids. She is excited about being a part of Kenton City Schools because she's excited to have school spirit and be involved in Kenton activities. Her hobbies include reading historical fiction and mystery books. She enjoys walks and bike rides with her family.
---
Jeremy "Jake" Purcell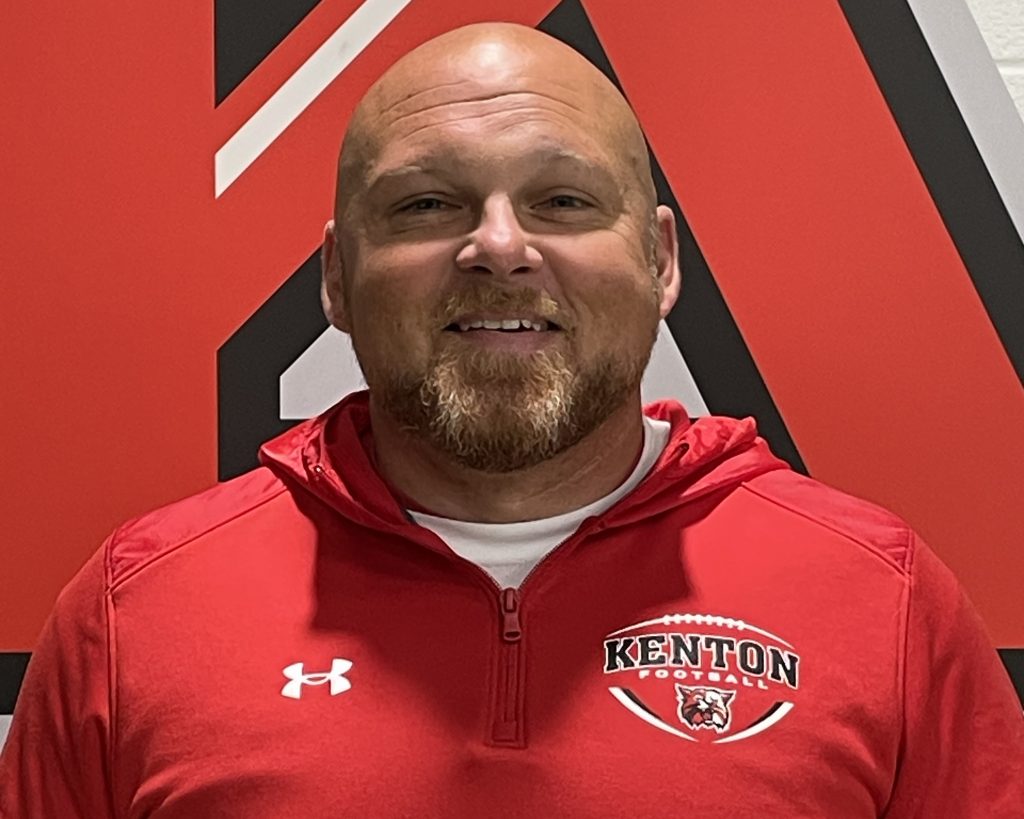 Jake Purcell joins the staff at KES as an Educational Assistant.
---
Linda Wilkinson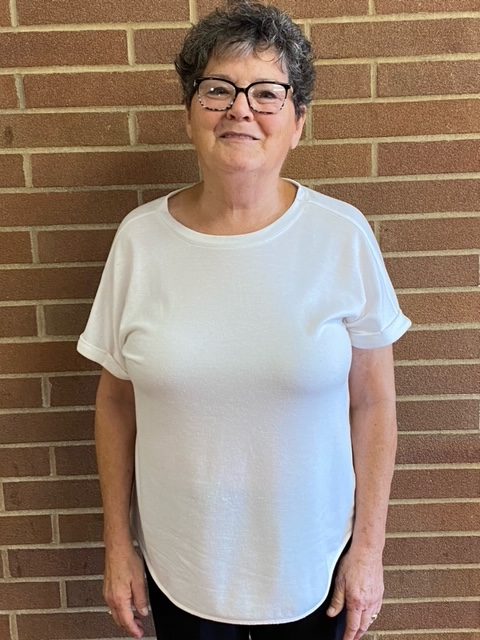 Linda Wilkinson joins the staff at KHS in the Cafeteria.
---
Brooke Chapman
Brooke hails from Mt. Victory and graduated from Ohio State University-Lima with a Bachelor's degree in Early Childhood Education in May 2023. She is engaged to Kenton's Kaden Miller, which is what brought her to Kenton. Last school year, she did her student teaching at Kenton Elementary in first grade with Kim Gerding. This experience made her absolutely fall in love with Kenton's staff and students! Her hobbies include babysitting, shopping, going to concerts, spending time with friends and family, and food (she loves going out to eat, specifically Mexican food!). Brooke is a passionate young educator that is deeply invested in providing a positive experience for all of her students, as well as making a positive impact in their lives. Her goal is to know each student as an individual and encourage them to be the best version of themselves each day. One of her favorite quotes that she heard while listening to a teacher speak in a TED Talk is that "Every kid deserves a champion, an adult who will never give up on them and who understands the power of connection." This really resonates with her and who she strives to be as an educator. She is excited about being a part of Kenton City Schools because she student taught there last year and built many relationships with staff and students she is very excited to be able to continue because of the impact that they made on her. Along with that, she's super excited to continue building relationships with even more staff and students. She & Kaden want to live in Kenton and continue to build their life together there, so she is very excited to be a part of the Wildcat community in that way as well!
---
Bob Harless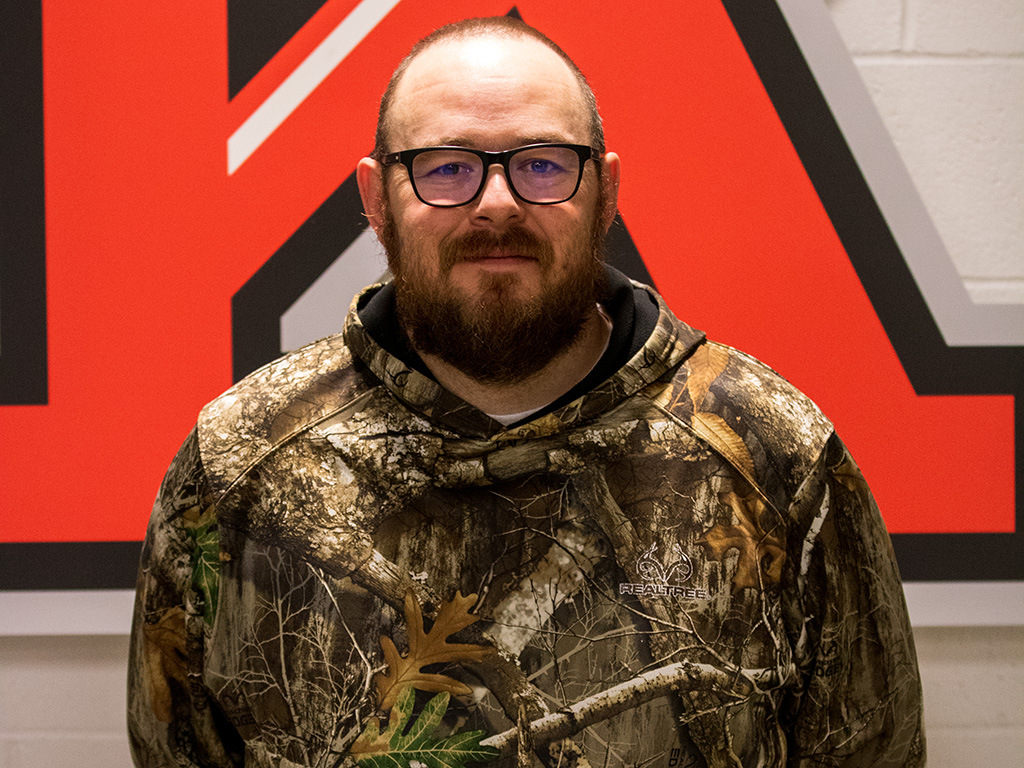 Bob is joining the custodial staff at KES. He graduated from Hondros College. He has been a custodian for six years and was most recently with a cleaning company as a district manager. He held 30 accounts and had 100 employees. He has four children in PK- 6th grade. He is excited about being a part of Kenton City Schools because he used to come to the High school with his Grandpa when he was little. Now having his own kids in the system he looks forward to watching them come through the schools and grow into the adults they will become. His hobbies include fishing, hunting, camping, kayaking, and hiking with his family. They also have a garden and goats that he enjoys tending to.
---
Jacob Manns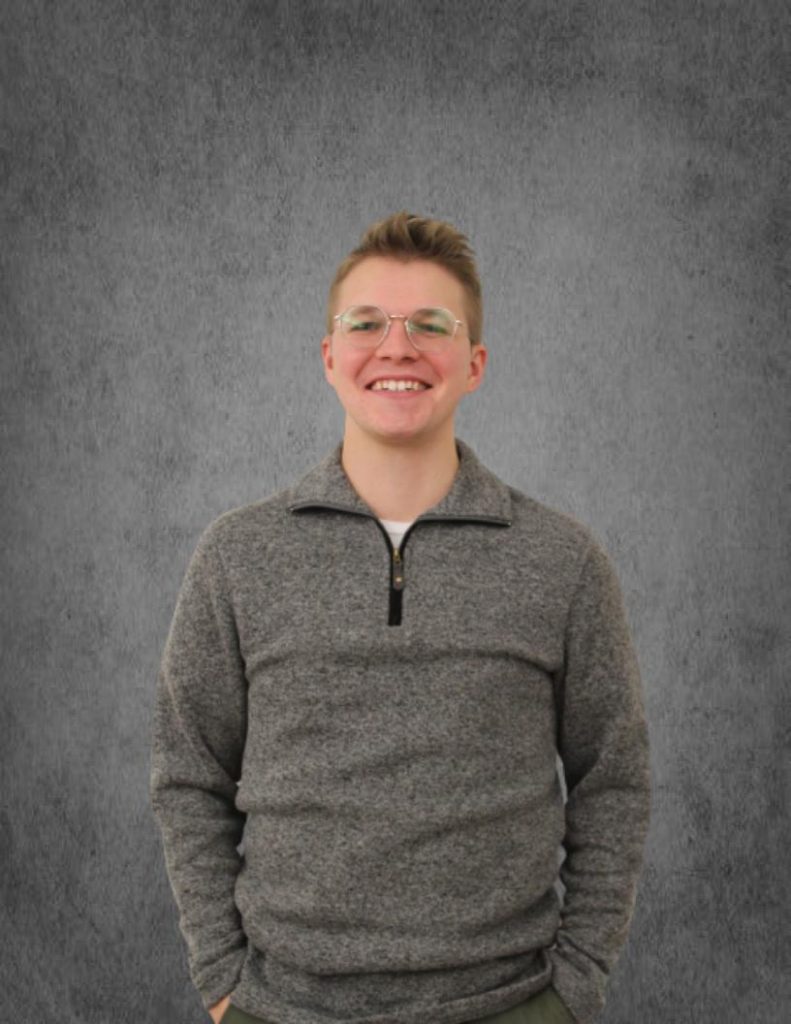 Jacob Manns graduated from Kenton High School in 2017 and graduated from OSU Lima in 2022 with a history degree. There, he studied Human Conflict and Diplomacy as a concentration and specialized in early 20th-century warfare. This will be my first year teaching at KHS, or anywhere. I did teach in this position for the second half of last school year, so I did have the crash course version of teaching at Kenton.
"I got into education because I have a desire to give students opportunities to achieve their potential as well as seeing them live their fullest lives," said Manns. "I also have a hunger to continue learning, so my position here at KHS will allow me to feed that hunger while impacting the lives of students."
Manns enjoys being able to teach alongside former teachers of his as well as having the opportunity to integrate my life experiences and knowledge into the KHS culture he grew up around.
In his spare time, Manns enjoys reading. He mostly reads literary fiction and science fiction and has been slowly plucking his way through the classics. He also enjoys playing ultimate frisbee and running.
---
Megan Hanover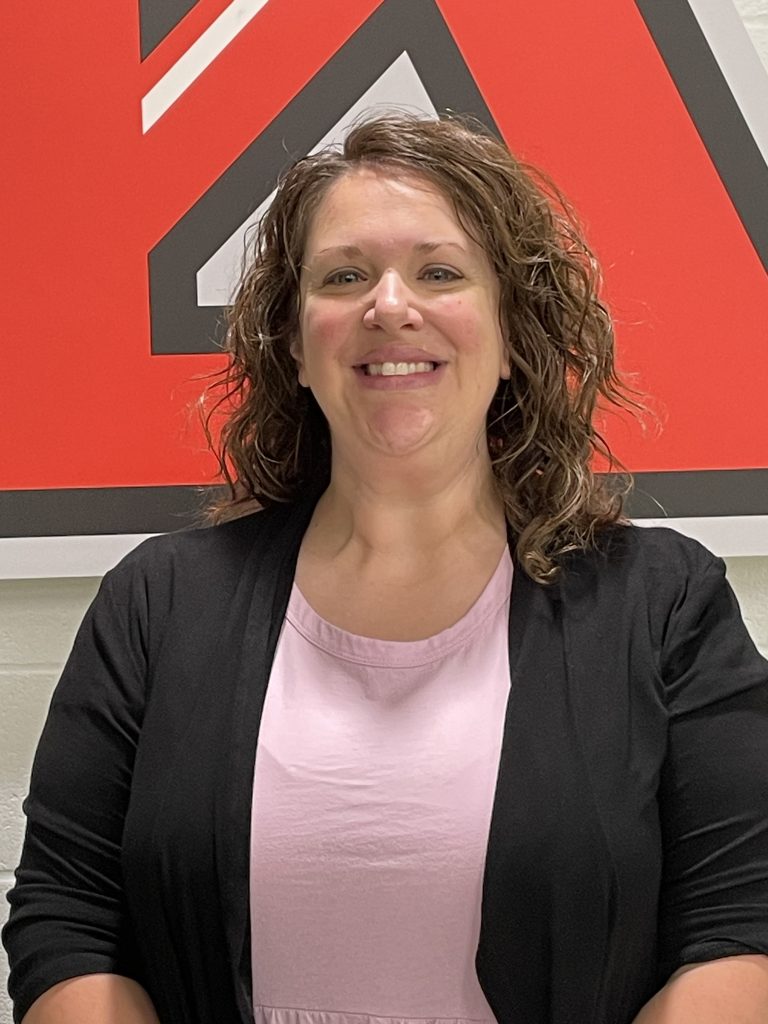 Megan is an intervention specialist at Kenton High School. She has a background in case management, having worked in that field for 11 years before moving to Kenton. She decided to pursue a career in education after falling in love with teaching as a substitute teacher. She enjoys building relationships with her students and helping them achieve their goals. Megan graduated from Wright State University and is originally from Cincinnati, Ohio. She has been married for 16 years and has two children who also attend Kenton Elementary School. In her spare time, Megan likes to spend time with her family and friends, watch musical theater and science fiction movies, play board games, read books, and cheer for her favorite superheroes. Megan is excited to be a part of the Kenton City Schools community and looks forward to working with her students and colleagues.