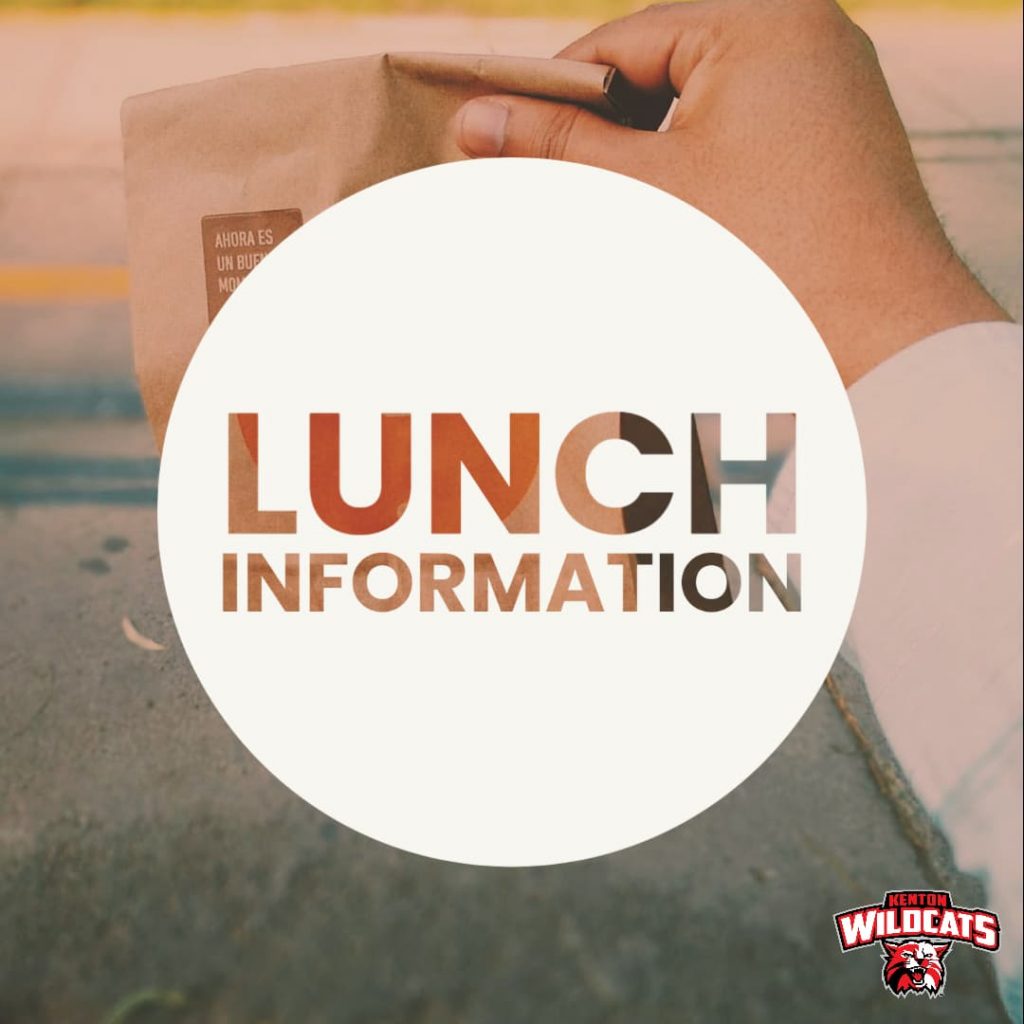 Press Release:  March 15, 2020
The Kenton City Schools will be providing one standard lunch meal on weekdays starting Tuesday, March 17, 2020 to all students that are in need regardless of financial status.  There will be five sites for families and students to pick up lunches: Kenton Elementary School, Kenton Middle School, Kenton High School, Board of Education Office, and the former Eastcrest Elementary School between the hours of 12:00 P.M.-1:00 P.M.  We will also be dropping off lunches to Scioto Village at 12:00 P.M. and lunches to Wharton Park at 12:30 P.M.
In order to prepare for the number of lunches to be delivered to each site, we are asking families to complete the google form https://go.kcs.me/lunchdelivery or call the district office between the hours of 8:00 A.M. and 3:00 P.M at 419-673-0775.  
Any family who is not able to pick up a lunch at an assigned location and needs to have a lunch delivered should contact the district office at 419-673-0775.  
Please be patient with us as we work through this process.  We anticipate some challenges and delays in the beginning as this is a new program for our district.  We are committed to serving the students of our school community.