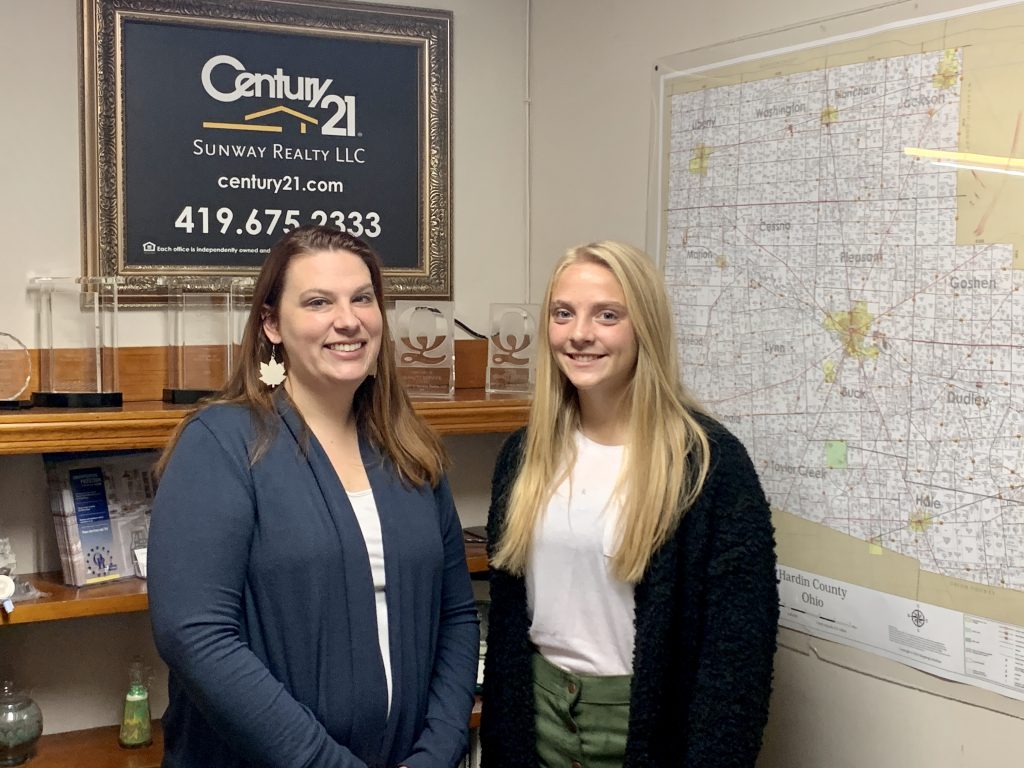 Kenton City School students have the day off today as it is a scheduled professional development day for teachers. Lauren Bartlett (KHS'22), however, is taking advantage of the time. She is spending the day at her WCC Internship site Century 21 Sunway Realty LCC in Kenton. "I am looking forward to seeing what a full day at the office is like for my mentor Antwilla Davis (Realtor)," said Bartlett.
Over the past four years, Davis has been a mentor to five WCC Interns. "Whether they end up pursuing a real estate career or not, students always walked away with a better understanding and appreciation of what it takes to be a realtor, especially on the customer service side as well as paperwork end. There is so much more to it than what they may see on an HGTV show," said Davis.
On today's agenda for Lauren is to participate in several client meetings, learn how to prepare real estate documents, and help stage a home in Ada that will go on the market soon. Her mentor noted that most of these activities will actually not take place in the office.
Although Lauren is still in the midst of her internship at Sunway Realty, she says: "So far, so good." She plans to study real estate in college upon graduation from KHS in 2022.
For more information about the WCC internship program, please visit: bit.ly/WCCInternVideo or contact: Christina Cross, KCS Career Readiness Advisor and WCC Internship Coordinator at [email protected]