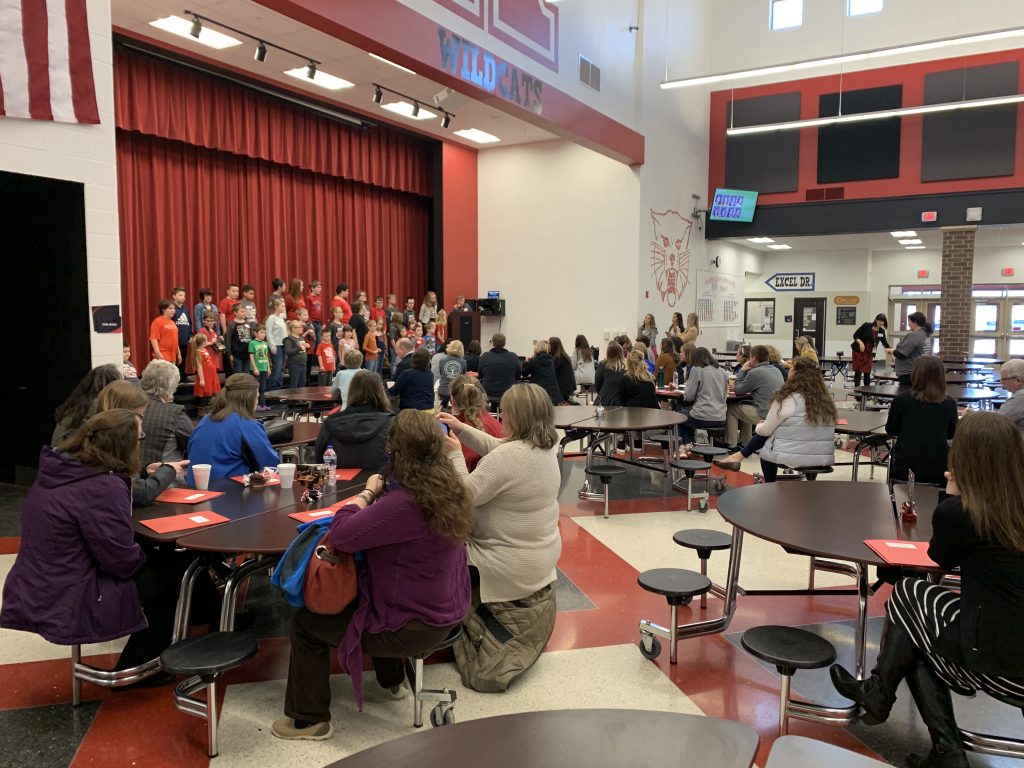 Over 94% of the students "touched the day" in some way.  It may have been creating artwork, leading tours, making gifts, preparing materials, making centerpieces, performing a song, sharing a leadership notebook or being part of a student panel.  Student leaders also helped with parking, registration, lunch and announcements. 
All 78 Leadership Clubs created a poster board display about their club which were on display in the gym. Four students from each club took turns telling guests all about their club.
About 35 guests came from schools such as McComb, Findlay City Schools, Jefferson Local, Madison Local Schools, Winfred Local Schools and the community. One school board member and the mayor participated in the day.
Guests were treated to special greetings and music from the preschool and CC classes. They attended grade level town hall meetings, visited individual classrooms, took a building tour, enjoyed a performance by some second graders and attended a panel discussion with students, parents and teachers. They were sent on their way with a farewell from the afternoon preschool classes.