Spring 2021 WCC Interns Abigail Caudill, Alexis Herzog, and Chelsea Kalb are interested in pursuing healthcare careers in the future and appreciate the opportunities to experience emergency medical services provided at BKP Ambulance District in Kenton, Ohio.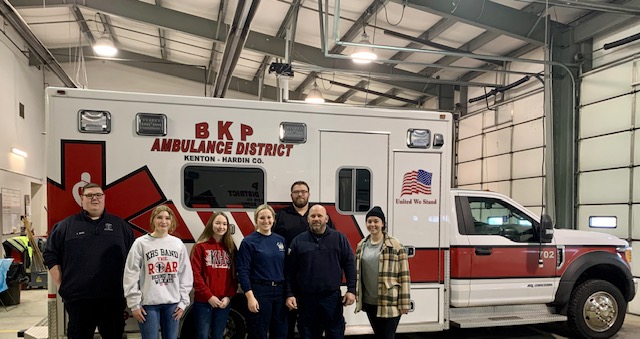 During this 2020-2021 school year, Kenton Career Readiness Advisor Christina Cross has coordinated 33 internship placements to date for Kenton High School Juniors and Seniors in the Wildcat Community Connectors (WCC) Internship Program.
Local leaders and businesses are invited to continue to make this successful program possible by serving as a mentor, providing students with an internship, job shadow, and/or tour of your business, as well as by being a classroom guest speaker.
If you or your business is interested in participating in the WCC Internship Program, please contact Mrs. Cross at: [email protected]