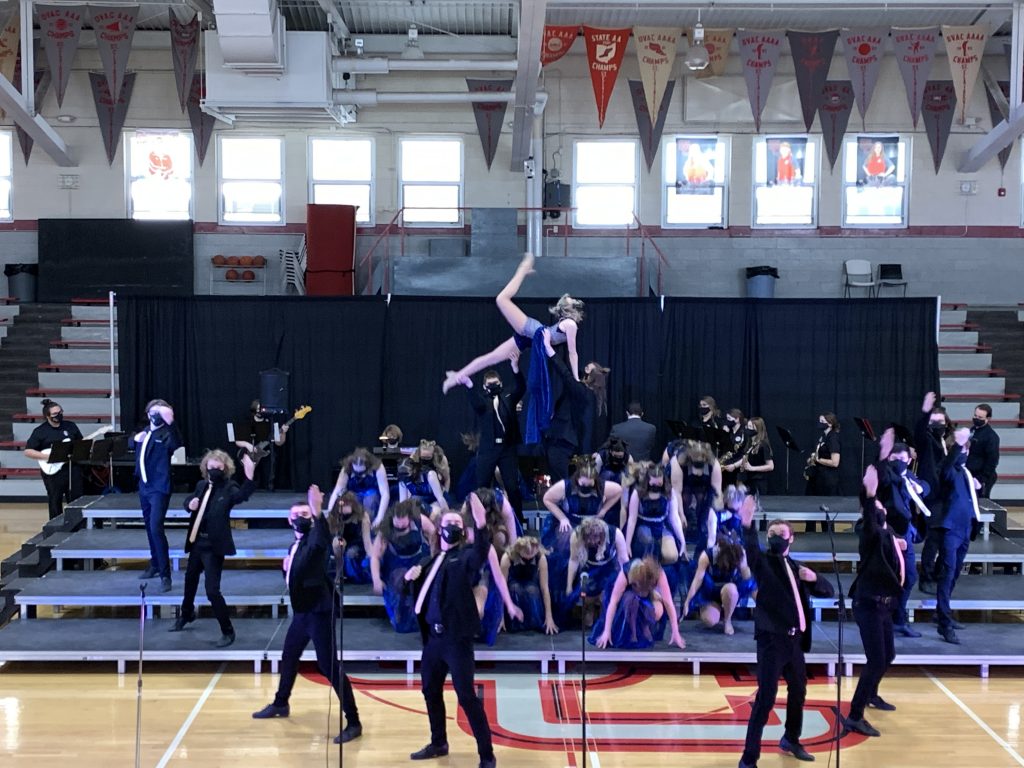 Kenton Top Twenty took home second runner-up and the best band award from the St. C Division 3 Show Choir Invitational on Saturday. The group's band, A-Company, was named the best of all schools competing. Additionally, performers Noah Ketcham and Abi Temple won best performer awards in the group.
"I am so proud of the work the members of A-Company have put in this year," said Jordan Gibson, A-Company Director. "The students have powered through adversity and now have two top awards to show for it. I couldn't be prouder.
"A-Company is the heart and soul of this group," said Todd Daquino, Top Twenty Director. "We couldn't do this without them. As the band goes, so go we."
Top Twenty will compete again Saturday, March 13 at the Fairfield Crystal Classic in Fairfield, OH. Top Twenty is set to take the stage at 4:10 am. The competition will be live-streamed online with a link to be announced on the Kenton High School Music Department Facebook page at a later date.