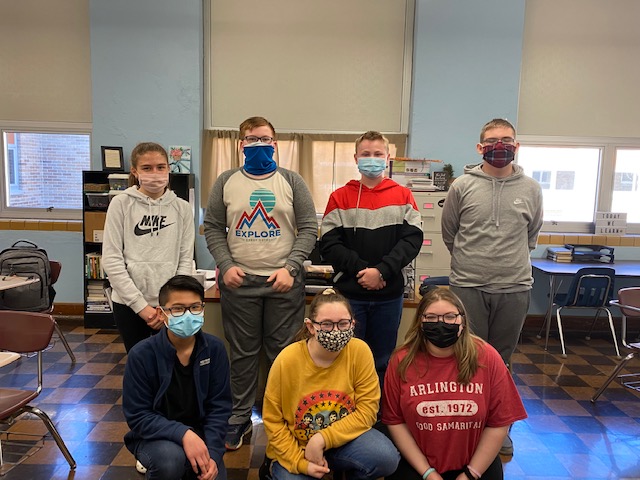 On Saturday, March 20th, ten Kenton Middle School students from the 2020-2021 Power of the Pen team competed virtually at the Northwest Ohio Regional Competition. Due to an error in district score reports, KMS was previously under the impression only three writers qualified. Upon closer examination, ten Kenton writers got to be represented. 
Front from left to right – Austin Chen, Presley Wilson, Jozie Winegardner
Back from left to right – Addison Haudenschield, Jack Whitmer, Kelton Spearman, Jaycob Francis
Not pictured are students who had to compete remotely: Ava Keel, Ruby Styer and Jenalyn Johnson
Students are eager to receive results and potentially have a shot at competing at the state competition on May 15th.