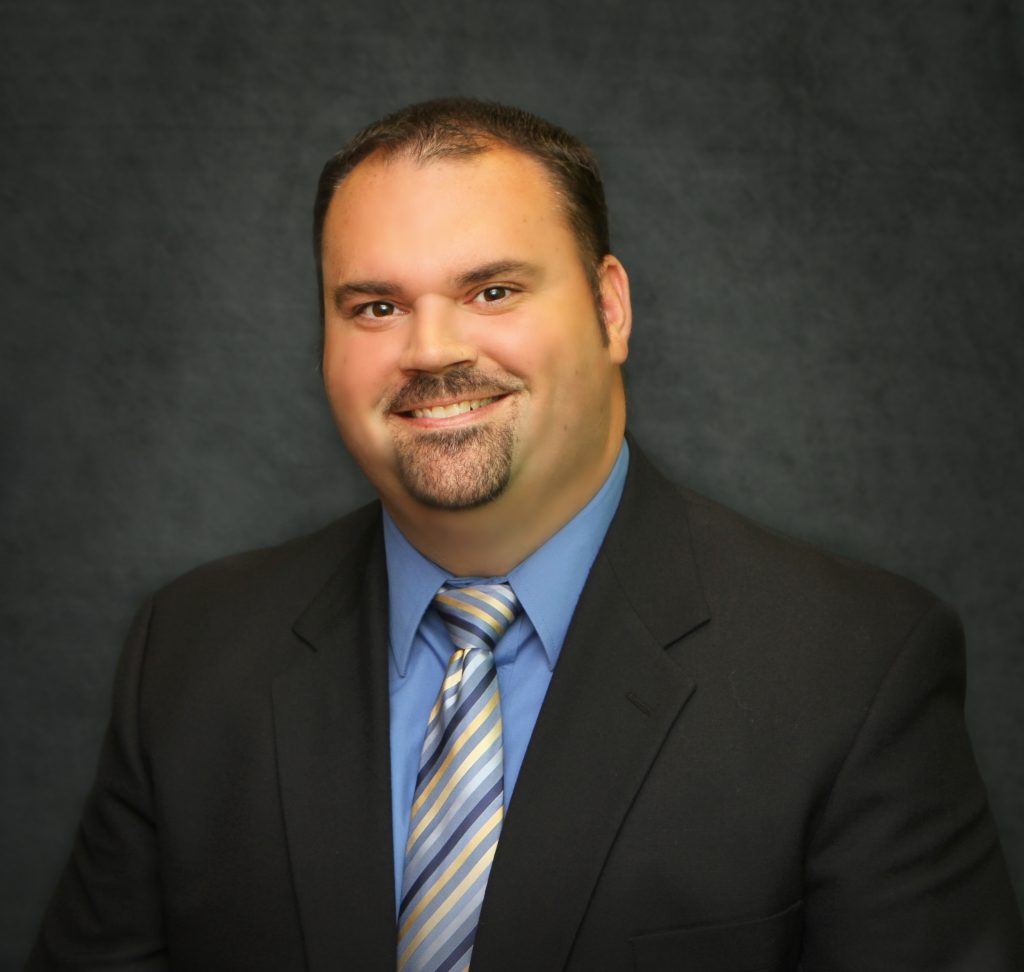 Name: Aron Downey
Where Are They Now: I am working for Waynesfield-Goshen Local School District as an Educator and Athletic Trainer. I live in Lima with my wife Cindy and our two children Xavier and Scarlett
KHS Class of: 1999
Parents name(s): Arnold & Amy Downey
Activities involved in at KHS: Football, Indoor/ Outdoor Track & Field, Powerlifting, Choir, Musicals, Top 20 Show Choir, Student Council, and National Honor Society
Higher Education: I attended Ohio Northern University, where I received my Bachelor of Science, majoring in Athletic Training and a minor in Exercise Physiology. I have my Master of Science in Health and Physical Education and Recreation with a concentration in Physical Education from Middle Tennessee State University. I'm currently enrolled at Bowling Green State University, pursuing my State of Ohio Career Tech teaching licensure.
Job Description: At Waynesfield-Goshen I'm currently teaching a couple elective classes related to athletic training and sports injuries. I'm also providing athletic training services to the student athletes. My position includes establishing a functioning athletic training room, Complying with all policies set forth by the school district. Establishing working relationships with coaching staff, administration, and physicians to provide immediate care of athletic injuries, design rehabilitation programs, and refer student athletes when necessary. I am also helping advise staff of flexibility, strengthening and conditioning programs that can help prevent injuries and optimize performance, all while enforcing emergency action plans and protocols.
I work to ensure that players participate only when physically able and that any physician instructions are understood and followed. Furthermore, I will communicate and coordinate with the athletic director to ensure that the students athletes have access to the athletic trainer.
Athletic trainers are healthcare professionals that work with physicians and other healthcare professionals to help individuals return safely to sport, recreational, or work activity. Athletic training encompasses the prevention, examination, diagnosis, treatment and rehabilitation of emergent, acute or chronic injuries and medical conditions. Athletic training is recognized by the American Medical Association, Health Resources Services Administration and the Department of Health and Human Services as an allied health care profession. Whether you are an athlete or you just love the game, you can pursue your passion for sports and a rewarding career.
Why do you do what you do? I care about the well-being of all athletes, and being an Athletic Trainer, is a true "Jack of all trades" profession. There are a lot of things we can do. I became an athletic trainer so I can work with athletes of all ages and skill levels. The reality is that most of this career is geared towards helping individuals do what they love or are passionate about. Athletic trainers, whether in sports, industrial, physician extender, military, performing arts, NASA, or teaching and research, all have the same goal as a healthcare provider to help you continue to do what you love to do. It's never good to see someone injured, but watching that someone I have rehabbed go out and compete after returning from an injury is one of the greatest feelings in the world. I've been blessed throughout my career, having worked with many different levels of athletes and individuals, including high school, professional, musicians, NCAA Division 1 and 3, and most recently NAIA athletes. Athletic Trainers are on the front lines of healthcare, and are truly a profession designed to help keep people doing what they love to do for as long as they can.
Words of wisdom: I have a great friend and fantastic mentor who once told me in life and especially in this career you need to "Eat the Frog". I wasn't sure what that meant and he told me that there's an old saying that says, "If the first thing you do when you wake up in the morning is eat a live frog, then nothing worse can happen for the rest of the day!" Well, I don't know about you, but I think that's a pretty safe assumption. He was referring to that statement as a metaphor and the "frog" should be the most difficult task on your to do list, the one where you're most likely to procrastinate. So if you were to "Eat the Frog" on your to do list first, it'll give you energy and momentum for the rest of the day, but if you don't and you let that frog sit on that plate and stare at you while you do a hundred unimportant things, it can drain your energy and you won't even know it.
So, here's your assignment: Try this for the next 30 days, take a look at your list, circle the frog, and eat that first.